ValGenesis Blog
FDA approves record number of drugs in 2018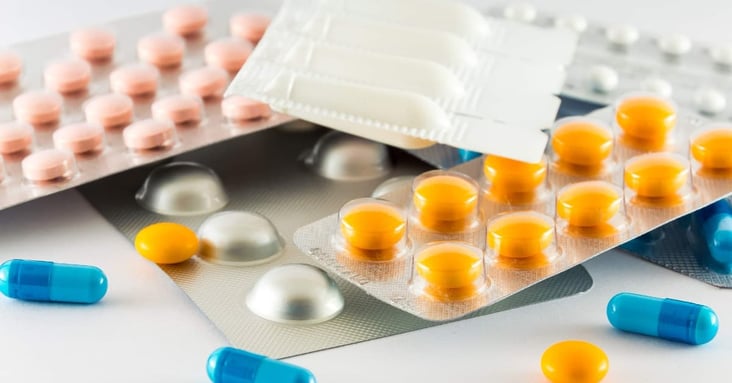 In January 2019, the Food & Drug Administration (FDA) released its annual summary report for the previous year, titled 2018 New Drug Therapy Approvals. The spike in approvals this report highlights should not be much of a surprise to anyone. Throughout all of 2018, the FDA was on fire with record approvals. In fact, they had already set a new record in October of last year by approving and releasing to market an impressive number of new generic drugs. That month saw the FDA announcing 110 new generic drugs had been approved and an additional 18 tentatively approved. While this significant increase in new approvals has been mostly received as a positive move (especially in such a heavily regulated industry), there are some critics who are instead concerned that the FDA is "rushing" new drugs to market. Such detractors question just why and how the FDA was able to experience such a record year in 2018. However, there are a few key factors that have led to this increase… and they have allowed the FDA to accomplish this without sacrificing integrity of process. What some critics may have failed to realize is just how dramatically the world of drug development has changed in just the last few years. The FDA is now functioning in an environment that is experiencing the benefits of recent changes in governmental legislation that have cut (or at least reduced the amount of) certain inessential or gratuitous tasks. And this new environment is being complemented by a rise in the implementation of new technologies that streamline development and validation processes and increase the efficiency of reviews and audits.In this blog, we will be looking at two key factors that likely helped to make 2018 a record year of approvals for the FDA.
The 21st Century Cures Act of 2016
As those in the pharmaceutical industry should already be well aware, the 21st Century Cures Act was signed into law December 31, 2016. The overall goal of this law was to expedite the review of new drug treatments and cures, and to ultimately get them to market (and hence to those in desperate need of them) more quickly, especially new drugs intended for the treatment of fatal illnesses and chronic or rare conditions. And if 2018 is any indication of how well this has worked, the new law seems to be doing exactly what it was meant to do. Now that the 21st Century Cures Act is in full effect, it empowers the FDA in several ways:
Allows consideration of patient experience data when performing risk-benefit assessments for new drugs
Allows use of previously submitted data for new/different purposes, with the intent of expediting development for certain drugs
Establishes a new streamlined data review program for the approval of additional indications/uses for existing drugs
Requires FDA qualification of drug development tools
The above mentioned allowances/requirements have led to improvements in both speed and efficiency for many of the FDA's review/approval processes. Some may wonder why a law from 2016 would have such a significant impact on drug approvals in 2018? Well, even though the law was passed at the end of 2016, that does not mean it was immediately put into action. New legislation such as this always takes some time to implement. Honestly, the FDA have accomplished this in an impressively short period of time. Of course, they certainly had a budget that facilitated this implementation, with over $500 million (USD) in additional funding allotted to the FDA, over a span of nine years, specifically for this purpose.
As the years go on, one could even predict that the record-breaking number of FDA drug approvals seen in 2018 will start to become the usual instead of the exception.
Electronic/Paperless Validation Solutions
As the folks at the FDA continue to improve the speed of their review/approval processes, many organizations in the life sciences and pharmaceutical industries are working hard to implement new technologies to efficiently manage their validation needs. The sorts of tools provided by today's electronic Validation Lifecycle Management Solution (VLMS) systems make it possible for developing drugs and treatments to go from concept to audit/approval far more quickly, and often improve the likelihood that a new drug submitted for review is ready for approval and release to market.
Learn more about how ValGenesis VLMS users have improved their validation processes.
Organizations that continue to employ outdated, paper-based validation processes are, to put it bluntly, quickly being left behind by those who have adapted to this new environment of expedited validation processes and FDA approvals. The implementation of electronic VLMS solutions has already provided many organizations with powerful and efficient tools such as paperless data collection, Cloud storage and backups, documentation templates, and automated audit trails, all of which have allowed them to experience shorter development life cycles and a faster journey from development to market.
For the FDA, 2018 was a record setting year of new drug approvals. As past legislation continues to be met by new validation technologies, it is likely that many such years will be seen in the near future. However, organizations that prove unable to keep pace with the rise of new validation technologies will likely not experience many of the benefits that this new environment provides.
For more information on how the ValGenesis VLMS can improve your organization's validation processes, contact us to schedule a demo at sales@valgenesis.com
Summary
As the folks at the FDA continue to improve the speed of their review/approval processes, many organizations in the life sciences and pharmaceutical industries are working hard to implement new technologies to efficiently manage their validation needs.
---
---