ValGenesis University
ValGenesis University ignites success through learner-focused training and industry-recognized certification that prioritizes knowledge gains and hands-on practice. Courses are available for VLMS, iRisk, Process Insight, and more.
ValGenesis University empowers our customers and partners with the knowledge and expertise of ValGenesis products. Our training and certification programs equip every user with the skills to maximize the potential of their investments.
Courses are available for ValGenesis VLMS 4.2 (including Design Manager), VLMS Express, e-Logbook, iRisk, and Process Insight. These self-paced courses simplify user onboarding during the initial product implementation as well as bolster continuous education at any point in the future.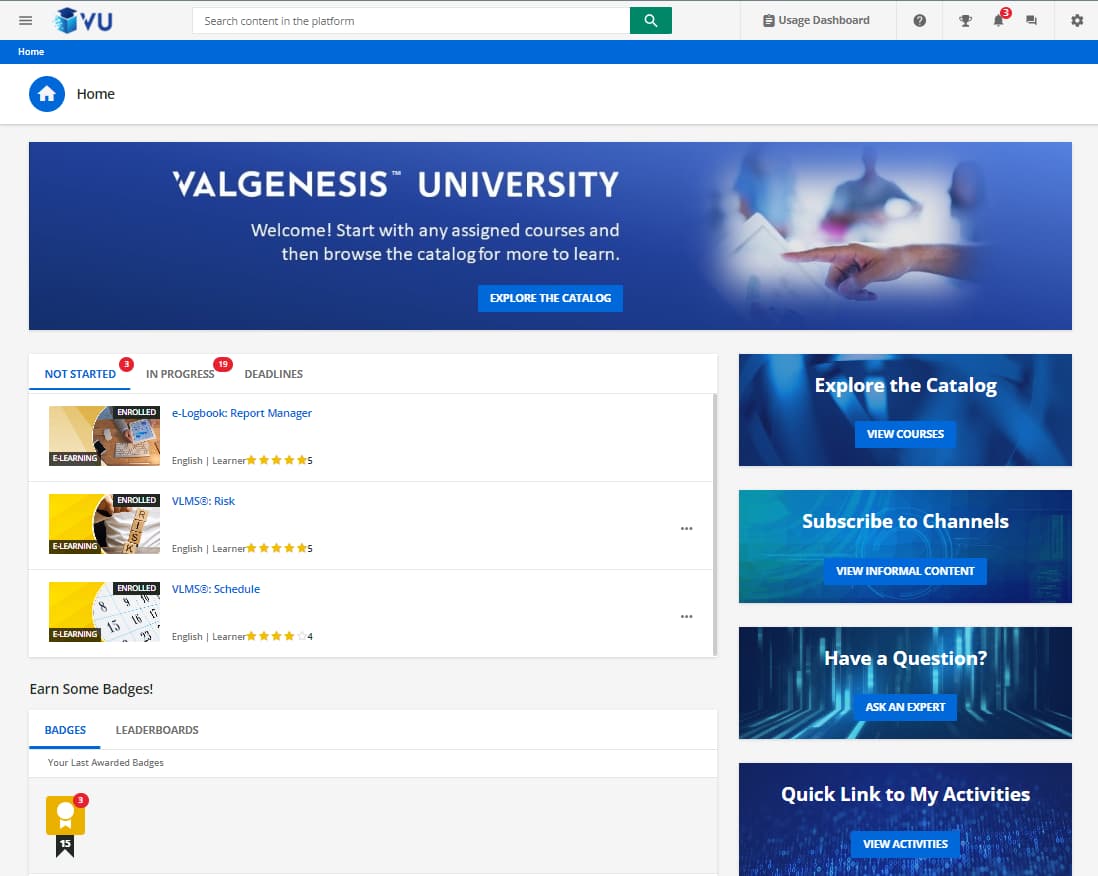 Your Company is Unique. The Benefits are Universal.
Timely Learning
With an internet connection, learners can be anywhere and watch anytime, at their own pace, with simulated practices when they need it.
Speed of Implementation
Lessons can be watched repeatedly throughout the implementation. This can help speed up your implementation.
Increased Knowledge
Not only for your team but rest assured that ValGenesis project teams and partners are well trained using the University.
Clear Results
When using a blended approach with sessions spanning days or weeks, that gives the learners time to practice in your environment.
Experience Interactive eLearning Courses
Immerse yourself in our dynamic sessions, where learning comes to life with hands-on experience. Each course is meticulously crafted and delivered ensuring that you are well-prepared to leverage our products effectively. Each lesson is a comprehensive journey, featuring an engaging introduction, real-world examples, demonstrations, simulated practice sessions, knowledge-check questions, and a summary to solidify your newfound knowledge.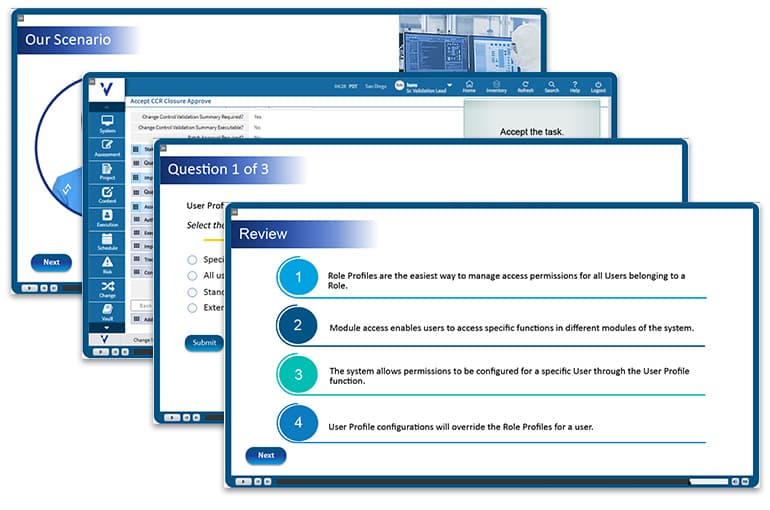 Become Certified
Validate your expertise and achieve recognition of that product expertise with our certifications!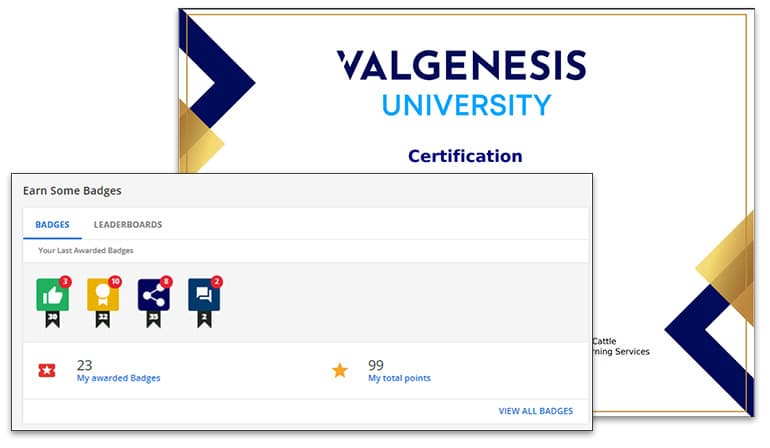 From the Start of Implementation to Go Live
ValGenesis University courses support all phases of your product lifecycle, from early implementation and go-live to adding the next generation of users in the future. The flexibility and benefits for the learner and your company remain.
eLearning
Hands-on, simulated practice
Bite-sized lessons of 7 minutes or less
Courses illustrate common practices
Less time learning than in classrooms
Available when needed, without travel
Certification
Practical, hands-on assessments
Reviewed by a trainer
Earn a badge and download a certificate
Stay updated with new releases
Perfect for LinkedIn profiles
Live / Virtual
On-site training or virtual sessions are available
Blend self-paced with live or virtual training to maximize results
Talk to us to see how ValGenesis University can support your company.