Ensure Data Integrity and Stay Compliant with ValGenesis VConnect
Get the right data, at the right time, right away.
Data integrity plays a critical role in ensuring the safety, efficacy and quality of the drugs, devices and biological products life sciences companies release to consumers. Regulatory bodies, including the FDA, expect data to be complete, consistent and accurate. Considering the sheer volume and complexity of the data companies generate from R&D to production, verifying data integrity is no easy task.
ValGenesis VConnect captures data from instruments, equipment and IoT devices at the source then plugs it directly into validation protocols, electronic batch records and equipment usage logs—bypassing manual entry entirely. Manual data entry is slow and prone to inaccuracy. Automating this process profoundly increases the integrity of your data and allows employees to focus on more productive, revenue-generating projects.
ValGenesis VConnect: Designed for ALCOA Guidance
The FDA and other global regulatory bodies have adopted ALCOA principles to verify data integrity. ALCOA, which stands for attributable, legible, contemporaneous, original and accurate, is the cornerstone of good documentation practices (GDP). Here's how ValGenesis VLMS supports ALCOA principles:
Attributable—Define source data and identify who collected the data: Because our systems are instrument- and user-centric, it's easy to identify data sources, i.e., which device and user generated the data.
Legible—The collected data must be precise and understandable: ValGenesis VLMS maintains a permanent record of the data in a central database that resides in a controlled server environment. Data is captured and stored in a readable format (PDF) and available to authorized personnel for use/viewing. Archived data can be restored and read easily.
Contemporaneous—Record the data at the time the action is performed: ValGenesis VLMS and VConnect simultaneously record the date and time data is captured.
Original—Records should be original rather than copies or transcripts: In our system, data is captured directly from the source, e.g., an instrument, so the original recording of the data is the main record. For complex devices, the original file generated by the instrument software is captured. If the file is modified, the system will capture the newly modified file and version it automatically.
Accurate—Ensure data is accurate and free from errors and unauthorized alterations: Again, our system captures data directly from the source (e.g., an instrument, batch record, or usage log) ensuring accuracy. The data is maintained in a secure, controlled environment. A robust audit trail demonstrates the traceability of all data.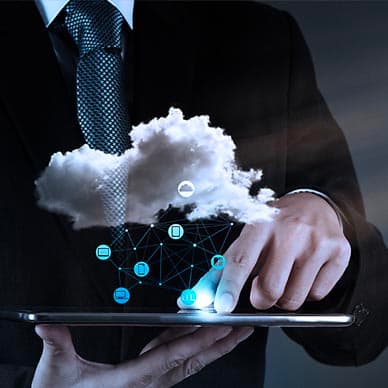 Protect Data Integrity with These Unique Features and Benefits
ValGenesis VConnect was expressly designed to help you meet all of the regulatory requirements for data integrity and validation. Experience the many advantages of implementing a fully automated data capture process including:
Automated capture of raw data and metadata generated by analytical instruments
Improved sample turnaround time
Data captured directly into validation protocols
Time and cost savings of eliminating manual data entry during validation activities
Supports RS232, TCP/IP and PC-based instruments and equipment
Scientific data management system allows you to archive primary raw data files from lab instruments
Increased regulatory compliance (21 CFR Part 11, Annex 11, ALCOA principles)
Time-stamped audit trails, reporting, and electronic signature capabilities
Real-time collaboration with remote and distributed teams
100% paperless system
Ready to join the digital validation revolution?
Don't let error-prone manual data entry sabotage your data integrity goals.
"We reduced cycle time more than 50% and gained data integrity in our validation process."
"Validation-related observations dropped 90% after implementation."
"We can easily manage validation deliverables and change requests across global sites with full data integrity."
Fill out the form to request a demonstration of the ValGenesis VLMS.