ValGenesis Blog
Subtle Secrets to Writing Good Requirements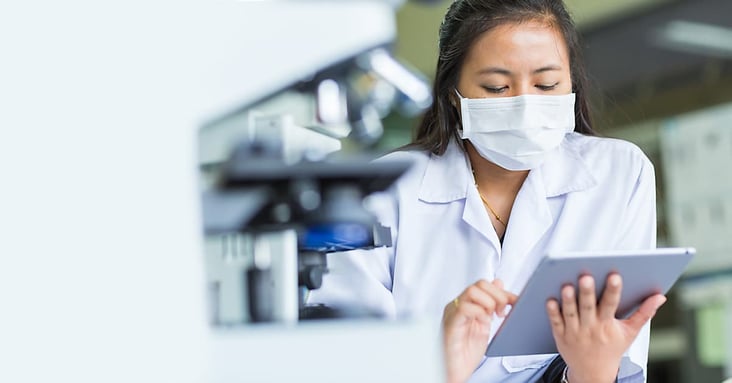 Writing requirements using must, shall, should statement qualifiers can significantly help you manage and deliver a system that is compliant, fully functional, and maybe even include some nice-to-haves.
Characteristics of a Good Requirement
Apparatus used to conduct the required process or test.
Instrument
But first let's review what characterizes a good requirement statement. The Institute of Electrical and Electronics Engineers (IEEE) recommends these 8 characteristics (source: IEEE Recommended Practice for Software Requirements Specifications, 1998):
Correct
Unambiguous
Complete
Consistent
Ranked for importance and/or stability
Verifiable
Modifiable
Traceable
A quick Internet search will result in many other reputable sources having very similar recommendations. But there is something that has proven to be very useful in addition to the above, especially in life sciences companies that are highly regulated.
Leveraging "Must" as a Regulatory Requirement
The recommendation here is to write your requirements using either Must, Shall, or Should statement qualifiers. Define each as follows:
MUST: A regulatory requirement that is non-negotiable. The system must deliver upon this requirement otherwise the system cannot be released to production.
SHALL: A business requirement that is required, but authorized decision-makers can negotiate these requirements based upon adverse impact to the business if not delivered. In other words, this is a risk-based decision. The system shall deliver upon this requirement unless the business decides otherwise.
SHOULD: A nice-to-have that is not required. The system should deliver this requirement, but it is not necessary
Adhering to must, shall, should requirement statements will result in the ability to read any requirement, at any time, and immediately understand its rank for importance and/or stability (refer to characteristic #5 above). Furthermore, it's easy to identify the required rigor when it comes to testing. During audits or inspections, you'll be able to easily identify requirements that are regulatory requirements versus those that are nice to have.
There's even another benefit that may not be obvious. The word "must" translates forward and backward in most languages and the meaning is not lost. Other words such as "shall" and "should" lose their meaning when translated forward and backward. This becomes more important with multi-national organizations or systems that span geographies.
Leverage Technology to Manage at a Requirement Level
Advances in technology now allow us to manage requirements at the requirement level instead of at a requirement document level. For example, the ValGenesis validation lifecycle management system (VLMS) allows requirements to be managed in a library of requirements. This expedites requirement management document development and delivers consistency because requirements can be assessed once and used by multiple systems. Consider 21 CFR Part 11 requirements consistent across all computerized systems where Electronic Records and Electronic Signatures (ER/ES) apply. Why not use the same requirements for all systems?
The Bottom Line
Developing requirements that adhere to good requirement statement characteristics and using must, shall, and should requirement statement qualifiers helps ensure overall project success. Leveraging technology will even further improve efficiency and effectiveness.
Summary
Advances in technology now allow us to manage requirements at the requirement level as opposed to managing at a requirement document level.
---
---
Author
Steve Thompson has worked in Life Sciences for over two decades in both Information Technology and Quality Assurance roles. He's a certified systems auditor and has audited hundreds of companies globally. A published author, a frequent speaker at industry conferences, on the Board as a Director for PRCSQA, Editorial Advisory Board for ISPE, and Elite Faculty member for KENX, and Adjunct Lecturer, Temple University, School of Pharmacy, RA/QA Graduate Program. He was honored with an APEX 2020 award of excellence for a peer-reviewed article he co-authored for Pharmaceutical Engineering on Blockchain. Currently, as Director Industry Solutions at ValGenesis, Steve helps Life Science organizations realize the potential benefits of advanced technologies, along with inherent risks.