Computer System Validation Software Designed to Minimize Frustration and Maximize Efficiency
Test, validate and document according to current compliance best practices.
Computer System Validation (CSV) is required by regulatory agencies to verify that a computerized system consistently works as intended. CSV is not a one-and-done process. You must assess revalidation every time you make a change to the system or software, then document these activities and any test results associated with the change.
CSV can be costly and time-consuming, particularly if you're validating on paper and haven't adopted a risk-based approach to determine the appropriate level of testing and documentation required to meet regulatory expectations. Due to its complexity, CSV is best suited for high-risk systems that directly impact patient safety or product quality. If a system is deemed low- to medium-risk, Computer Software Assurance (CSA), a simplified method for performing CSV, can reduce project costs and accelerate time to market. Unfortunately, if you're validating on paper, any potential efficiency gains from CSA will be lost.
Whether you decide to use the traditional CSV methodology or the more modern, streamlined CSA approach, shifting to a paperless, automated validation lifecycle management system like ValGenesis can lighten your validation burden and save you considerable time, money and effort.
VLMS Express: The Leanest, Smartest Path to Digitizing CSV
In this webinar, see how to digitize and automate your computer systems validation (CSV) efforts quickly, without the overhead and complexity of an "enterprise" platform. Get a demo of VLMS Express, THE leanest application on the market for converting manual, paper-based processes into fully digital ones – in weeks, not months.
Presented by:
Emmanuel Cansino
Senior Director Industry Solutions
What Makes Paper-based Computer System Validation So Challenging?
To understand why drug and medical device manufacturers spend so much time on CSV, you must first recognize the many challenges it poses.
Strict regulatory requirements: The FDA, under 21 CFR Part 11, and other global regulatory agencies require all computer systems operating in regulated environments that come into contact with a product during its manufacturing, testing, or distribution, be validated to ensure product safety and effectiveness.
Burden on internal resources: Manual CSV processes require tremendous personnel hours in terms of routing documents, obtaining signatures and approvals, recreating lost documents, and search and retrieval of paper files during audits and inspections. Staff members are pulled from their primary duties to perform repetitive tasks, which can quickly become frustrating or annoying.
Inconsistent vendor quality practices: Many life sciences companies use various configurable "off-the-shelf" software systems, such as a document management system (DMS) or a quality management system (QMS). The manufacturers of these solutions may have minimal experience with validation or little knowledge of 21 CFR Part 11 compliance.
Maintaining compliance:

Computer system validation is an ongoing process. Requirements must be continuously updated throughout the lifecycle of the software system. Proper procedures must be put in place for change control, system maintenance, and managing system releases. The pace of technology change combined with ever-changing manufacturing processes makes this virtually impossible with manual validation.

Risk vs. cost: Insufficient validation poses a non-compliance risk; however, over-validation (e.g., over-testing and over-documenting) is equally undesirable. Over-validation leads to wasted time and resources, delayed production schedules, and unnecessary financial expenses. (In fact, over-validation is what prompted the FDA to develop CSA as an alternative to CSV.) Manual validation methods complicate this further because they lack uniform tools and methods for conducting consistent risk analyses.
Delayed time to market: Paper-based validation processes stifle innovation and compromise an organization's ability to bring products to market on time.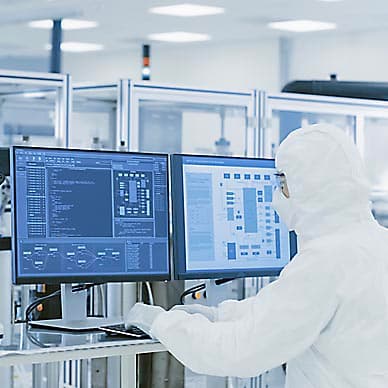 The Benefits of Automating Your CSV Processes
A digitized CSV solution is possible with the ValGenesis Validation Lifecycle Management System (VLMS), a cloud-based suite of solutions designed to address and simplify all areas of a regulated company's complex validation needs—including cleaning validation, equipment and instrument validation, process validation, and more. With the ValGenesis VLMS maintaining your organization's CSV or CSA processes, you'll experience significant benefits:
Improved regulatory compliance: The system is fully compliant with FDA 21 CFR part 11 and EU Annex 11.
Increased audit readiness: Manual CSV processes require an excessive amount of time for searching, retrieving, routing, and approving documents. During an audit, it's critical to have immediate access to standard operating procedures (SOPs) and other vital records. Our powerful search tools ensure you're always audit-ready and reduce audit duration time—from days to hours.
Reduced cycle time: By eliminating non-value-added activities that waste both time and skilled human resources, our VLMS expedites the entire CSV process, resulting in an average 50% reduction in validation costs and overall validation cycle time.
Streamlined cross-functional collaboration: Our comprehensive, fully automated solution offers you a single repository for accessing all your CSV or CSA data and documentation. Validation and quality teams separated by departmental or geographical boundaries can collaborate and communicate more efficiently using a common tool.
Enhanced traceability: Large enterprise computer systems often have a significant number of requirements. Tracing these requirements manually to avoid errors involves considerable time and effort. Our solution promotes automatic traceability between user requirements and test scripts, eliminating the need for manual traceability. This feature dramatically reduces the time needed to complete trace matrix generation—from weeks to minutes.
Reduced over-testing: "How much testing is required?" is one of the most frequently asked validation questions. Our automated validation planning tools ensure you focus your testing efforts on critical areas that may impact the product's quality, safety or efficacy. Applied critical thinking functionality allows you to perform more accurate risk assessments using decision tree logic and other empowering features, ensuring you execute the appropriate level of validation for each system.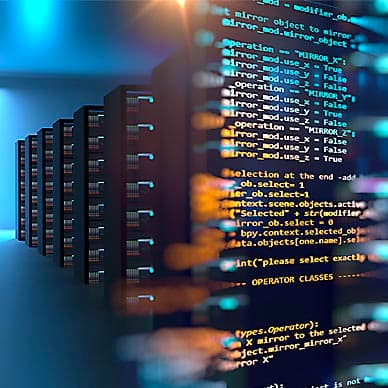 Improve Your Computer System Validation Process with These Unique Features
Powering a productive team means using a powerful validation tool. With ValGenesis VLMS maintaining your organization's CSV or CSA process, you'll enjoy a host of robust features, including:
Assessments powered by decision-tree logic
Critical thinking with procedural risk assessments at a system and function level
Change management summary with immediate change impact notification
Automatic task notification, schedules, and nudging features with email
Automatic validation inventory with validation statuses
Integrated close-looped CSV lifecycle management with change control
Dynamic electronic traceability matrix generation with forward and backward capabilities
Electronic protocol execution
Tightly coupled automated testing and robotic process automation integration
21 CFR Part 11-compliant features like time-stamped audit trails, reporting, and electronic signature capabilities
Enhanced CSA functionality
Ready to join the digital validation revolution?
Meet the challenges of CSV and CSA with our proven risk-based validation solutions. This is what our customers say after deploying ValGenesis VLMS:
"We reduced cycle time more than 50% and gained data integrity in our validation process."
"Validation-related observations dropped 90% after implementation."
"We can easily manage validation deliverables and change requests across global sites with full data integrity."
Fill out the form to request a demonstration of the ValGenesis VLMS.