Analytical Method Validation Software that Ensures Product Safety and Efficacy
How reliable are your analytical methods?
The FDA requires that the testing of a regulated product must satisfy specific performance criteria. If the test does not meet the criteria, the FDA will not accept the product.
Analytical method validation is the process of demonstrating that the analytical method used for a specific test is suitable for its intended use. Analysts, laboratories and standardization bodies use the results from method validation to judge the reliability and consistency of analytical results. A validated analytical method ensures that it provides consistent, reliable and accurate data. These methods help life sciences companies release quality products.
Historically, analytical method validation has been managed with paper-based documentation. This is becoming increasingly difficult in today's ever-changing regulatory landscape. To stay compliant, regulated companies are moving their paper processes to digital.
What are the Challenges of Paper-based Method Validation?
There are several challenges in using the traditional paper-based approach to manage analytical method validation.
Information silos:

Manual systems compartmentalize data into disconnected silos. When teams cannot share data, it leads to poor decision-making. Data silos also threaten data integrity and waste resources.

Increased inherent risk:

Poor visibility of information flow and protocol execution status can increase your level of inherent risk. You can mitigate inherent risk by implementing internal controls.

Error-prone:

Paper-based documentation of analytical method validation and the execution of validation protocols are prone to human error. Paper is easy to lose or misplace. The time required to correct mistakes and recreate documents can cause significant delays in getting your product into the hands of the people who need it.

Out-of-specification investigations:

In a manual system, risk management throughout the lifecycle of an analytical method and a product is challenging, and rigor and sufficiency of out-of-specification investigations are hard to justify.

Omissions and delays:

The risk of delays and omissions in periodic reviews and tracking parameter changes is high in a paper-based system.

Stifle innovation:

Paper-based validation processes stifle innovation and compromise an organization's ability to bring products to market on time.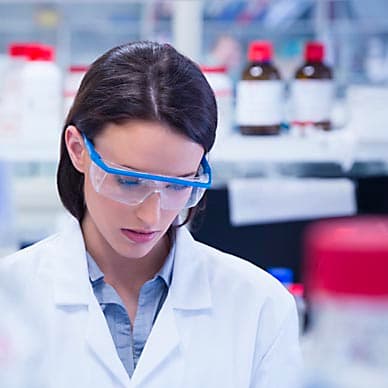 Benefits of Digitizing Analytical Method Validation Processes
The ValGenesis Validation Lifecycle Management System (VLMS) is a cloud-based platform designed to address and simplify all areas of a life sciences company's complex validation needs—including cleaning validation, process validation, and more. With the ValGenesis VLMS maintaining your organization's analytical method validation processes, you will experience significant benefits, including:
Complete, compliant system: ValGenesis offers users a lifecycle approach to analytical method validation in compliance with 21 CFR Part 11, EMA Annex 11 and ALCOA data integrity principles.
Holistic validation management: The solution seamlessly integrates with other ValGenesis solutions, including cleaning validation and process validation, for a holistic approach to validation management.
Reduced cycle time: By eliminating non-value-added activities that waste both time and skilled human resources, our VLMS expedites the entire analytical method validation process, resulting in an average 50% reduction in validation costs and overall validation cycle time.
Risk-based approach: Using risk assessment models, our VLMS helps you identify the number of samples to take for analytical method qualification.
Instrument integration: The solution enables you to directly integrate lab instruments (PC-based and non-PC-based) into your validation activities. You can generate sample IDs and labels that can be tracked via instruments with sample results directly captured in the protocol.
Multi-site visibility: Our VLMS offers you a single repository for accessing all your instrument and equipment data, documentation, protocols and batch records. Teams separated by departmental or geographical boundaries can collaborate and communicate more efficiently using a common tool. Better communication improves consistency and increases compliance.
Electronic protocol execution: The solution helps you determine and conduct the design and development of protocols, as well as the execution and approval of protocols, using electronic protocol execution.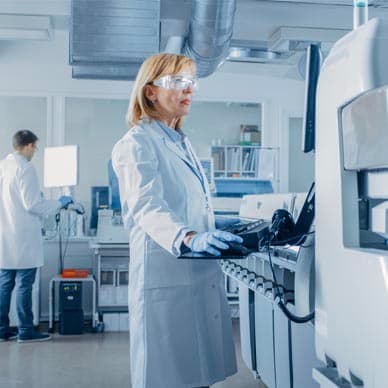 Improve Your Method Validation Process with These Unique Features
Many life sciences companies are beginning to realize the cost and time savings of digitizing their validation efforts with ValGenesis' robust method validation solution. Features include:
Assessments powered by decision-tree logic
GxP asset management with real-time validation status
Parser templates mapped to analytical method protocol specification
Built-in scientific data management system
Electronic trend analysis
Applied critical thinking with procedural risk assessments at a system and function level
Automatic task notification, schedules, and nudging features with email
Integrated close-looped method validation lifecycle management
Paperless test execution with integrated deviations management
Automated trace matrix generation
Real-time collaboration with remote and distributed teams
21 CFR Part 11-compliant features like time-stamped audit trails, reporting, and electronic signature capabilities
Ready to join the digital validation revolution?
Boost productivity and reduce compliance risk with our paperless solution.
"We reduced cycle time more than 50% and gained data integrity in our validation process."
"Validation-related observations dropped 90% after implementation."
"We can easily manage validation deliverables and change requests across global sites with full data integrity."
Fill out the form to request a demonstration of the ValGenesis VLMS.