Electronic Logbook Management with Real-time Analytics
Verify and review equipment and cleaning log status anytime from anywhere.
Proper log management is an essential element of an effective quality management system. It's also a regulatory requirement. Documenting and maintaining equipment usage and cleaning logs with required audit trails is mandatory per FDA 21 CFR 211.182. But manual logbook documentation requires enormous time and effort, not to mention the increased risk associated with the likelihood of human error. What's more, it forces skilled employees to spend valuable time on non-value-added activities like searching through stacks of paper records siloed in separate locations. The easier it is to find information, the smoother your audit or inspection is likely to be.
ValGenesis' Electronic Logbook (eLog) is an enterprise-class validated software application that complements plant floor automation by managing and tracking equipment use, cleaning status, and maintenance and calibration records in an easy-to-use mobile app. Unshackle yourself from costly and time-consuming manual log management. Digitize your efforts and minimize your compliance risk.
What are the Challenges of Paper-based Equipment and Cleaning Log Management?
Most companies still rely on manual processes and physical (paper) logbooks to satisfy the FDA's minimum requirements for logbook management, but this approach has many disadvantages such as:

• Reduced productivity: Manual documentation of equipment and clean room logs is a major drain on resources. It is time-consuming to physically (and methodically) record the date, time, product and lot number of each batch for equipment usage logs. Logging the required cleaning data is equally tedious. Manual log management takes a serious toll on productivity.

• High probability of human error: Considering the sheer volume of information you must log, mistakes are inevitable. Whether you recorded the information incorrectly, or it is simply illegible, the outcome is the same—your compliance risks increase dramatically.

• Increased threat of 483s and warning letters: Inaccurate paper logbooks can lead to deviations, Form 483 observations, warning letters, even regulatory fines and sanctions.

• Data loss and rework: In a manual system, logbooks are frequently lost due to human error or a natural disaster such as a fire or flood. Employees spend hours repeating work they've already conducted. These delays are not only inefficient but also increase production costs and impede time to market.

• Lack of visibility: Typically, paper logs are not centrally located. In order to review historical log data, you must search through stacks of paper records. This wastes time and can be detrimental during an audit or inspection when every second counts.
Exclusive Webinar
How to Manage Equipment Logbooks Electronically
Discover how to transform paper-based equipment logs into digital logbooks that reduce manual steps, force standardization and function even in offline mode.
Presented by:
Sophia Vraka
Industry Solutions Consultant
Register Now
Thursday, January 27, 2022
10:00 AM (7:00 AM PST, 16:00 CET)
12:00 PM (9:00 AM PST, 18:00 CET)
Benefits of Digitizing Equipment Log Management with eLog
The ValGenesis Validation Lifecycle Management System (VLMS) is a cloud-based suite of solutions designed to address and simplify all areas of a regulated company's complex validation needs. ValGenesis eLog eliminates the need for paper logbooks and binders that you can easily lose or misplace. It and offers a host of other benefits too, including:
Decreases risk: Decreases or eliminates the risk of using incorrect or out-of-service equipment. Assures accurate first-time data capture, dramatically improving regulatory compliance.
Protects data integrity: All data is captured "direct to database" (required for compliance), ensuring data integrity.
Facilitates compliance: The application facilitates compliance with FDA 21 CFR 211.182. The ValGenesis VLMS offers 21 CFR Part 11-compliant features like time-stamped audit trails, reporting, and electronic signature capabilities.
Eliminates human error: ValGenesis eLog completely removes the risk of human error in documenting equipment usage and cleaning log management operations with automated/validated calculations and reports.
Real-time metrics: The application allows you to verify equipment status in real-time to ensure equipment and rooms are used only when in the proper state. The solution also provides quick access to the real-time status of any GxP asset at the site level and across the organization.
Complete log management: You can create and manage many types of log management programs with eLog, including equipment logs and clean room logs.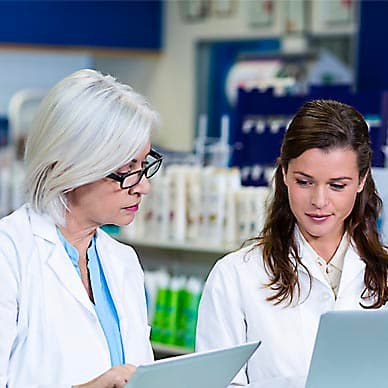 Improve Equipment Log Management with these Unique Features
ValGenesis eLog dynamically calculates equipment clean and dirty hold times, according to the approved cleaning validation protocols. Additional features include the ability to:
Schedule routine process operations, including calibration, cleaning and preventative maintenance
Design log forms according to their approved standard operating procedures (SOPs) with or without the formulas for automated calculations
Define a variety of workflows at both the log type and asset levels
Verify and review log entries through controlled workflows
Establish verifiable equipment usage traceability
Schedule system alerts and reminders for upcoming dates of various tasks
Enjoy real-time collaboration with remote and distributed teams
Ready to join the digital validation revolution?
Boost operational efficiency and compliance by automating log management with ValGenesis eLog.
"We reduced cycle time more than 50% and gained data integrity in our validation process."
"Validation-related observations dropped 90% after implementation."
"We can easily manage validation deliverables and change requests across global sites with full data integrity."
Fill out the form to request a demonstration of the ValGenesis VLMS.