Electronic Logbook Management with Real-time Analytics
Verify and review GMP log status anytime, anywhere with ValGenesis e-Logbook.
Proper log management is an essential element of an effective quality system. It's also a regulatory requirement. Documenting and maintaining equipment usage, cleaning, and other GxP activities with required audit trails is mandatory per FDA 21 CFR 211.182. Despite its importance, log documentation remains largely a cumbersome, paper-based process that exposes life sciences manufacturers to serious compliance risks.
Hand-written data entry in paper logbooks is error-prone and requires enormous time and effort. Employees spend hundreds of hours generating, reviewing and approving logs, then waste more time trying to retrieve the information, which is often stored in different physical locations, during audits and inspections.
ValGenesis e-Logbook is a web-based solution with an easy-to-use mobile app that fully replaces traditional paper logbooks. Digitizing log management with ValGenesis takes human error out of the logging processes and reduces your compliance risk while increasing productivity.
How to Manage Logbooks Electronically
Discover how to transform paper-based equipment logs into digital logbooks that reduce manual steps, force standardization and function even in offline mode.
Presented by:
Sophia Vraka
Senior Solutions Engineer.
What are the Challenges of Paper-based Log Management?
Most companies still rely on manual processes and physical paper logbooks to satisfy the FDA's requirements for logbook management, but this approach has many disadvantages:
Reduced productivity: Manual documentation of log activities is a significant drain on resources. It's time-consuming to physically (and methodically) record the date, time, product and lot number of each batch for equipment usage logs. Logging the required cleaning data is equally tedious. Manual log management takes a severe toll on productivity.
High probability of human error: Mistakes are inevitable because of the sheer volume of information you must log. Whether you recorded the information incorrectly or it's simply illegible, the outcome is the same—your compliance risks increase dramatically.
Increased threat of FDA 483s and Warning Letters: Inaccurate paper logbooks can lead to deviations, Form 483 observations, warning letters, and even regulatory fines and sanctions.
Data loss and rework: It's easy to lose paper logbooks due to human error or natural disasters like floods and fires. Employees often spend hours repeating work they've already conducted. These delays are inefficient, increase production costs and impede time to market.
Lack of visibility: Typically, physical logbooks are not centrally located. You must search through stacks of paper records in offsite document storage facilities to review historical log data. This wastes time and can be detrimental during an audit or inspection when every second counts. Aside from the inconvenience, offsite storage is expensive.
Benefits of Digitizing Log Management with e-Logbook
ValGenesis e-Logbook eliminates the need for paper logbooks and binders that you can quickly lose or misplace. It can be deployed as a stand-alone solution or as part of the ValGenesis VLMS platform and offers a host of benefits, including:
Works offline: Enables you to work offline in cleanrooms and other tightly controlled environments, then automatically synchronize stored information to your online network.
Ensures data integrity: All data is captured "direct to database" (required for compliance). This ensures data integrity and improves regulatory compliance. Secure, organized digital archiving means data is easy to find during audits and inspections.
Facilitates compliance: Built for the complex compliance needs of the life sciences, e-Logbook complies with FDA 21 CFR Part 11 and EU Annex 11. It supports ALCOA principles for data integrity and enforces good documentation practices.
Eliminates human error: ValGenesis e-Logbook completely removes the risk of human error in documenting logging activities with automated/validated calculations and reports.
Real-time metrics: The application allows you to verify log status in real-time to ensure equipment and cleanrooms are used only when in the proper state. The solution also provides quick access to the real-time status of any GxP asset at the site level and across the organization.
Complete log management: You can digitally track and maintain any GMP log (equipment usage, cleaning, calibration, preventive maintenance, more) across any device.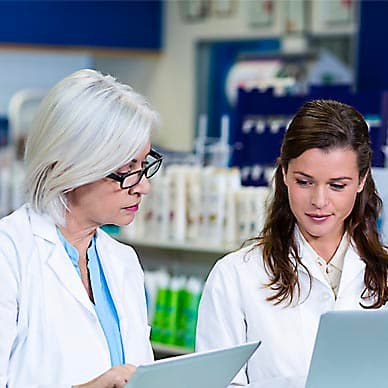 Go Beyond Data Capture with these Unique Features
ValGenesis e-Logbook provides precise 24/7 log management. It facilitates shift handover processes to reduce operational risk and inefficiencies. Additional features include the ability to:
Schedule recurring tasks, including calibration, cleaning and preventative maintenance
Design log forms according to their approved standard operating procedures (SOPs) with or without the formulas for automated calculations
Choose from 100+ ready-to-use log form templates to reduce form design time significantly
Define a variety of workflows at both the log type and asset levels
Verify and review log entries through controlled workflows
Create business rules to enforce pre-requisites and force standardization
Schedule system alerts and reminders for upcoming dates of various tasks
Experience hands-free, AR-enabled validation
Enjoy real-time collaboration with remote and distributed teams
Ready to join the digital validation revolution?
Boost operational efficiency and compliance by automating log management with ValGenesis eLog.
"We reduced cycle time more than 50% and gained data integrity in our validation process."
"Validation-related observations dropped 90% after implementation."
"We can easily manage validation deliverables and change requests across global sites with full data integrity."
Fill out the form to request a demonstration of the ValGenesis VLMS.