Meet cGMP Requirements with Risk-based Commissioning Qualification Validation Software
Minimize data integrity and compliance risks.
In the highly regulated life sciences industries, patient safety is paramount. Unlike other industries, if a pharmaceutical drug, medical device or biological product does not deliver its intended therapeutic effect, the results could be fatal. For that reason, life sciences companies must take steps to safeguard every part of the manufacturing process, including any facility supporting manufacturing areas.
Commissioning, qualification and validation, also known as CQV, is a complex, multi-step process. Commissioning ensures that facilities, systems and equipment are designed and installed as specified and function as intended. Qualification ensures equipment and systems function to produce products correctly. Validation ensures that the final product is built correctly. With regulatory requirements constantly changing, establishing and maintaining an effective CQV process is critical to getting your products to market.
How to Meet Efficiency and Compliance in Equipment Qualification
Equipment qualification is a complex process to ensure the intent for which the equipment is being planned, installed, and qualified is satisfactorily met. Teams and functions frequently face challenges in this process that lead to loss of efficiency and compliance. This webinar shows how responsible personnel can apply the correct efforts to ensure regulator satisfaction while helping the company operationalize the full potential of all equipment.
Presented by:
Saurabh Joshi
Director - Industry Solutions
What are the Challenges of Paper-based CQV?
There are several challenges in using the traditional paper-based approach to manage your commissioning, qualification and validation processes.
Data loss and rework:

Facility and equipment CQV activities must provide documented evidence that the premises, supporting utilities, equipment and processes have been designed, installed and operate according to current good manufacturing practice (cGMP) regulations. Qualification and validation are documentation-heavy tasks. In a manual system, those records can be easily lost due to human error or a natural disaster such as a fire or flood. Lost data cannot be easily retrieved or verified. Employees spend hours repeating work that has already been carried out.

Poor risk management:

Manual validation methods lack uniform tools and strategies for conducting consistent risk analyses. Without a suitable method for assessing risk, it's difficult to distinguish between critical and non-critical issues. This results in increased compliance risk and increased costs because valuable resources are focused on the wrong problems.

Over-reliance on tribal knowledge:

Manual systems rely heavily on tribal knowledge, i.e., knowledge held by a single individual or group. Tribal knowledge is dangerous, particularly in regulated environments. When the knowledgeable individual leaves the company, essential details, which could be critical during an audit, are gone for good.

Maintaining continuous compliance:

Facility CQV is not a one-time step. You must revalidate and conduct periodic reviews to ensure the system is not trending out of specification. You must install proper procedures for change control and deviation management. Compliance is a continuous effort and cumbersome with manual processes.

Time and resource drain:

Manual equipment and facility CQV processes require tremendous personnel hours in routing documents, obtaining signatures and approvals, and searching and retrieving paper files during audits and inspections. Staff members are pulled from their primary duties to perform non-value-added tasks, significantly impacting productivity and morale. By adding automation, you free your staff to focus on more important, revenue-generating activities.

Lack of visibility:

Disconnected processes and disparate systems make accessing the information you need when you need it virtually impossible. Lack of real-time visibility negatively affects good decision-making, which increases your quality and compliance risks.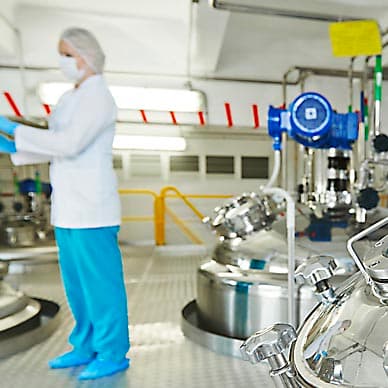 Paperless Facility CQV and Equipment CQV Offers Many Benefits
Efficient and compliant CQV is possible with the ValGenesis Validation Lifecycle Management System (VLMS), a cloud-based platform designed to address and simplify all areas of a life sciences company's complex validation needs—including equipment and instrument validation, process validation, and more. With the ValGenesis VLMS maintaining your organization's commissioning, qualification and validation processes, you'll experience significant benefits:
Complete system: Our system provides a complete genealogy from CQV to operational qualification (OQ) / performance qualification (PQ) and enables reusability of the contents used in CQV for all lifecycle deliverables.
Integrates with other systems: The solution integrates with familiar enterprise systems like SAP and others to pull asset information and other related data. ValGenesis also offers an application programming interface (API) stack that you can use to integrate systems yourself, even sharing data bi-directionally.
Risk-based approach: Unlike manual, paper-based systems, ValGenesis allows SMEs to perform a risk-based commissioning and qualification process that identifies both directly and indirectly impacted systems, as per approved protocols, SOPs and processes. You can also conduct design reviews with a risk assessment to ensure critical requirements are factored into the design. Since the foundation for successful CQV is laid during design, this is a crucial advantage.
Minimizes deviations: The solution allows you to develop a risk-based strategy for all testing and documentation requirements, whether it's an entire system or a single piece of equipment. All stakeholders can approve the strategy to minimize deviations. What's more, you can track and manage the disposition of all deviations using best practice electronic work processes.
Increases audit-readiness: Because the ValGenesis VLMS eliminates virtually all time-consuming, error-prone manual activities (e.g., printing, scanning, and routing documents), users are assured a high degree of data integrity. Timely collection of data also means you're always ready for internal and external audits.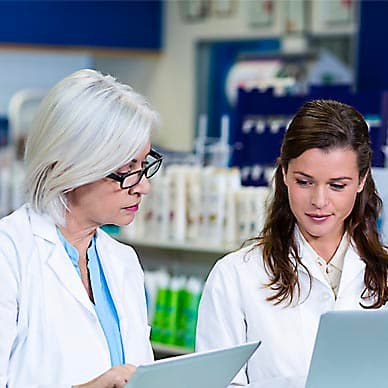 Improve Your CQV Process with These Unique Features
With ValGenesis VLMS maintaining your organization's equipment and facility CQV processes, you'll enjoy a host of robust features and functions, including:
Assessments powered by decision-tree logic
GxP asset management with real-time validation status
Quality gate checks for commissioning activities
Applied critical thinking with procedural risk assessments at a system and function level
Automatic task notification, schedules, and nudging features with email
Integrated close-looped CQV lifecycle management
Templates that can be enforced with required sections and system requirements
Validated connectors for enterprise systems
Workflow process automation to reduce commissioning efforts
Paperless test execution with integrated deviations management
Design review
Automated trace matrix generation
Real-time collaboration with remote and distributed teams
21 CFR Part 11-compliant features like time-stamped audit trails, reporting, and electronic signature capabilities
Ready to join the digital validation revolution?
Boost productivity and reduce compliance risk with our paperless CQV solution.
"We reduced cycle time more than 50% and gained data integrity in our validation process."
"Validation-related observations dropped 90% after implementation."
"We can easily manage validation deliverables and change requests across global sites with full data integrity."
Fill out the form to request a demonstration of the ValGenesis VLMS.