Cold Chain Validation Software Designed for Compliance Using IoT Technology
Maintain an unbroken cold supply chain.
In the pharmaceutical industry, cold chain products are drugs and vaccines that require temperature-controlled transportation and storage to preserve product shelf life. To ensure products reach the end user uncompromised, you must document that product stability was maintained within a validated temperature range at every point in the supply chain. This process, known as cold chain validation, is a global regulatory requirement.
Many countries, including the United States (FDA 21 CFR part 211.142), have issued regulations and guidelines to protect drugs from exposure to out-of-specification climatic conditions. Maintaining product quality in transit is a top priority on every regulatory investigator's list, which is why implementing an effective, paperless cold chain validation solution should be a top priority of yours.
What Are the Challenges of Paper-based Cold Chain Validation?
There are several challenges in using the traditional paper-based approach to manage your cold chain validation efforts.
Intense global regulatory scrutiny:

FDA 21 CFR part 211.142 is one of many regulatory requirements or guidelines pharmaceutical manufacturers face. Others include the World Health Organization's (WHO's) Annex 5 and Annex 9; U.S. Pharmacopeia (USP) <1079> Good Storage and Distribution Practices for Drug Products; FDA Drug Supply Chain Security Act (DSCSA) Implementation: Product Tracing Requirements for Dispensers—Compliance Policy; Health Canada Guide GUI-0069; and the Irish Medicine Board's Guide to Control and Monitoring of Storage and Transportation Temperature Conditions for Medicinal Products and Active Substances. Trying to satisfy global regulatory expectations using only manual tools and processes is an arduous task.

Isolated data silos:

Paper-based systems promote data silos where there is no integration between the key stages of the cold chain validation process: design, qualification and continued temperature monitoring. Data isn't shared across teams, leading to isolated decision-making and rework. Data silos also increase data security and privacy risks for organizations that lack appropriate controls.

Inefficient planning and document distribution workflows:

Manual systems are inefficient, requiring excessive resources and time to plan and document the distribution control strategy.

Increased compliance risks:

In a paper-based system, risk assessments and mitigation activities for attributes, parameters and process designs are maintained in basic spreadsheets and paper documents without an easily accessible audit trail. Spreadsheets lack real-time data. If you have multiple personnel accessing and updating records manually, you increase the likelihood of errors. Lack of visibility and data integrity can lead to regulatory citations, fines and even product recalls.

Increased tampering risks:

Temperature monitoring of drugs, medicines and vaccines during transportation is done through local data loggers. These compact electronic devices document the entire history of the product without workers manually taking temperature measurements. Although automated data logging can save time and reduce the risk of human error, the probability of a device going missing or being tampered with is high.

Massive volumes of data:

Electronic data loggers collect vast amounts of data from an enormous number of data points. However, because data loggers have limited memory capacity, the data must be extracted manually, transferred to spreadsheets and graphs, and then stored in disparate locations, making the data difficult to access and analyze.

Loss of revenue:

Drug products lost due to cold-chain handling issues can be costly for the manufacturer and devastating for patients who need or rely on the product.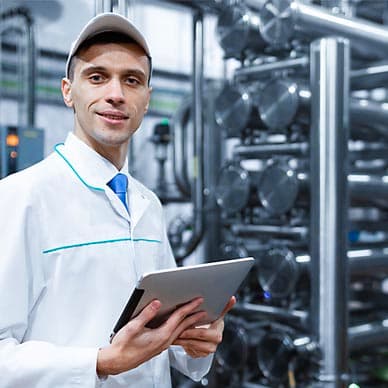 Automate Cold Chain Validation and Enjoy These Benefits
A digitized cold chain validation solution is possible with the ValGenesis Validation Lifecycle Management System (VLMS), a cloud-based suite of solutions designed to address and simplify all areas of a life sciences company's complex validation needs—including cleaning validation, equipment and instrument validation, process validation and more. With the ValGenesis VLMS maintaining your organization's cold chain validation processes, you'll experience significant benefits:
Complete cold chain validation management: ValGenesis automates the entire validation lifecycle by integrating all stages of cold chain validation, from process design to qualification to continued monitoring against validated limits. The system manages all documents and tasks and connects all critical processes.
Improved regulatory compliance: The solution is fully compliant with FDA 21 CFR part 211.142 and the European Union's Guidelines on Good Distribution Practice of Medicinal Products for Human Use (94/C 62/03). It dramatically improves efficiency by providing electronic signatures that include time and date stamps as required by FDA 21 CFR Part 11 and EU Annex 11.
Enhanced data integrity: Our VLMS dynamically collects the temperature, humidity and pressure per pre-defined schedules and provides real-time analytics to eliminate human error and provide a high degree of data integrity.
Reduced risk: Effective risk assessment tools help you conduct a risk assessment and mitigation plan for packing design and parameters.
Validation master plan: Our validation master plan template drives all stages of cold chain validation and enforces the required studies and deliverables at every phase with required dependencies between the studies and deliverables.
Internet of Things (IoT) technology: The complexity and significance of cold chain logistics make it a strong use case for IoT platforms and devices. ValGenesis VLMS supports IoT devices to continuously monitor temperature, light, pressure, and humidity, helping you get life-saving medicines to patients quickly and safely. Geopositioning in IoT devices allows you to track devices in transit for added security.
100% paperless: The solution allows you to create, review and approve all validation deliverables electronically. Eliminating paper from the validation process helps you increase efficiency and prevent costly delays in getting products to market.
Mobile access: With ValGenesis, you can access critical documents, complete pending tasks and collect vital data using your tablet or smartphone, extending the benefits of an automated system to the lab, manufacturing floor, or any part of your organization's facilities.
Manage Your Cold Supply Chain with These Unique Features
Life sciences companies are beginning to realize the cost and time savings of digitizing their cold chain validation efforts with ValGenesis' robust solution. Features include:
Validation master plan driven by user-defined decision trees, frameworks and templates
Dynamic electronic traceability matrix generation
Template-driven document authoring to ensure consistent, compliant documentation
Electronic execution of log records
Requirements management
Automatic task notification, schedules, and nudging features with email
IoT technology
Integrated close-looped cold chain validation lifecycle management
Electronic protocol execution
21 CFR Part 11-compliant features like time-stamped audit trails, reporting, and electronic signature capabilities
Ready to join the digital validation revolution?
Ensure the compliance and efficacy of your pharmaceutical cold supply chain with our 100% paperless cold chain validation solution.
"We reduced cycle time more than 50% and gained data integrity in our validation process."
"Validation-related observations dropped 90% after implementation."
"We can easily manage validation deliverables and change requests across global sites with full data integrity."
Fill out the form to request a demonstration of the ValGenesis VLMS.