Validation Lifecycle Management System
ValGenesis VLMS is the industry standard digital validation platform for life sciences worldwide. Peerless in capability, it empowers you to enforce standardization, ensure data integrity, reduce risk, lower the cost of quality, and strengthen your compliance posture.
The Most Complete Validation System
Single source of truth across your GMP operation with a holistic view of the entire validation lifecycle
Highly configurable with module-based deployment
Multi-site scalability, multi-lingual ready
Delivers increased speed and efficiency to every validation activity
Ready for Every Validation Process
CQV
Meet cGMP requirements and maintain a state of continuous compliance.
CSV and CSA
Apply a risk-based approach and reduce overtesting for shorter cycle times.
Equipment
Guarantee the accuracy and auditability of your equipment and instruments.
Process
Eliminate silos with seamless connectivity across process, data, and knowledge management.
Method
Prove your analytical methods are robust, reproducible, and fit for their intended use.
Cleaning
Establish controls and reduce error and risk at each stage of the cleaning process.
Establish Control and Minimize Risk
Leverage a single source of truth for all validation activities and supporting documentation
Apply a risk-based approach with assessments at the requirement, functional, or system level to determine the proper level of validation required
Enforce standardized protocol templates and testing requirements based on the risk profile
Automate authoring with decision tree assessments
Support any change control process workflow by change type through process maps
Eliminate guesswork with dynamically updated traceability matrices
Accelerate Productivity
Introduce critical thinking into your validation plan for faster, more confident decision-making
Employ a least burdensome approach, focusing your testing on mid- to high-risk requirements
Divide and conquer with online collaboration and split execution
Implement agile, waterfall, linear, or other validation methods as your business requires
Integrate with third-party applications to streamline development, testing, and business operations
Build Your Case for Quality
Implement high-quality processes that lead to high-quality products, reducing your risk of defects or recalls
Improve regulatory compliance by executing quality processes
Facilitate quality by review (QbR) with standardization, preapproved workflows, and easily accessible audit trail metadata
Eliminate subjectivity with controlled processes, configurable risk models, and standardized validation deliverables
Create and enforce technical controls to minimize inconsistencies and human error
Always Be Improving
Monitor changes to systems and validation deliverables to identify problematic systems and areas for improvement
Capture data for business intelligence and analytics
Generate reports and export data for time-motion analysis
Create dashboards and metrics to keep your finger on the pulse of validation
Continuously assess the status of a system's validated state through periodic reviews
Establish a data lake as a source for artificial intelligence (AI) and machine learning (ML)
New: Design Manager Module
First-to-market CSA-ready solution, providing risk assessment at the requirement level to reduce overtesting common in CSV.
Supports agile methodology with backlog, sprint, testing, and release management.

Unifies validation data into a single source of truth that aligns validation and development cycles to follow the SOPs of SDLC.
Execution With PDF Documents
In addition to executing protocols developed in Word or Excel, you can now execute protocols in PDF format.
P&ID Support
Upload piping and instrumentation diagrams (P&IDs), map P&ID locations during authoring, and leverage P&ID files as objective evidence.
e-Logbook Integration
Seamlessly navigate between VLMS and e-Logbook and pull entities created in VLMS for log capture.
ValGenesis VLMS Drives Leaps in Productivity
Authoring, executing, and approving validation protocols
Creating and maintaining traceability matrices
Performing, reviewing, and approving risk assessments
Tracking validation status
Preparing for audits and inspections
And Real Benefits Across the GxP Organization
Apply agile methodologies to validation
Asses risk at the requirements level
Enforce consistent results
Capture objective evidence directly in the protocol
Speed approvals with automated routing and GxP-compliant e-signatures
Manage test failures via predefined workflows
Produce clear, precise time-stamped audit trails
Enforce correct template usage — every time, at all sites
Avoid tedious recreations of requirements traceability matrices
Ensure ALCOA+ data integrity
Deploy technical controls to enforce SOPs
Eliminate illegible handwriting and encourage GDocP
Initiate and perform quality by review (QbR)
Cut system management burden with a cloud-based system
Standardize all validation activities with a unified platform
Keep information and processes secure
Implement your backup, disaster recovery, and business continuity plans
Extend your single sign-on (SSO) identity management system
Perform forensic analysis of data
Avoid observations, warning letters, and consent decrees
Reallocate staff time and budget to value-added activities
Get to market faster by reducing validation cycles by > 50%
Attract a modern workforce with best-in-class digital tools
Rest assured that regulatory requirements are adhered to
ValGenesis VLMS is a good system that has tremendously reduced manual work. It is contemporaneous, easy to execute, and we can quickly access executed documents. More importantly, it has improved compliance through system-driven interlocks.
Rajesh Thempadiyill
Head of Quality for Digital Transformation & Compliance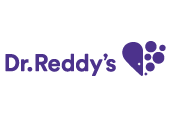 Enabling the bind functionality and global template management has helped us make tremendous strides toward standardization and harmonization. From a statistical point of view, it has reduced the overall authoring time of deliverables by around 30-70%.
Satish Kumar Shanmugam
IT Product Manager
We saw the benefits almost overnight. As we continue to integrate legacy documentation into the system, we're seeing more and more benefits.
Shawn Phillips
Business Application Manager
In my experience, ValGenesis is unique in that they are willing to share their validation documentation with us. Being able to use this vendor documentation saved at least six weeks off our schedule; that was a tremendous help. We've had a long working relationship with ValGenesis, and they have really taken an interest in our success.
Colleen McClenaghan
Head of Non-Product System Software Validation Process Management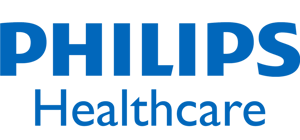 Explore Solutions for VLMS
---
Learn More From Our Experts
Blog Post
Quality Risk Management
6 Ways to Make Your Risk Management More Effective
---
Industry Insight
The Shift from CSV to CSA
---
Webinar
Establishment of a Digital QRM Program Using ValGenesis iRisk
See how ValGenesis can support your digital transformation.