Process Validation Software Designed for the Life Sciences
Eliminate data integrity issues. Ensure consistent product quality.
The FDA defines process validation as, "the collection and evaluation of data, from the process design stage through commercial production, which establishes scientific evidence that a process is capable of consistently delivering a quality product." The key word here is consistently. Product quality in the context of process validation means that product performance is consistently acceptable from batch-to-batch and unit-to-unit.
Historically, companies managed process validation with paper-based documentation. This becomes increasingly difficult as regulatory complexity rises. The FDA and other regulatory organizations encourage a risk-based approach for your process control and validation. The FDA's Case for Quality initiative identifies Quality by Design (QbD) as a best practice that considers critical material attributes (CMA), critical process parameters (CPP), and critical quality attributes (CQA) in assessing risk. Regulators also encourage you to adopt a lifecycle approach to validation. To stay ahead, life sciences companies of all sizes are turning to digitization to streamline the process validation lifecycle.
What Makes Paper-based Process Validation So Challenging?
There are several challenges in traditional paper-based process validation.
Isolated data silos:

Paper-based systems promote data silos where there is no integration between the three stages of process validation: process design, process qualification, and continued process verification. Knowledge resides with one group or one person, leading to an organizational dependency on personnel instead of processes.

No audit trail:

In a manual system, risk assessment and mitigation activities are maintained in spreadsheets and paper documents, making it difficult to maintain an audit trail. You must make human readable audit trails readily accessible to auditors as objective evidence of compliance.

Increased risk:

Manual systems are prone to data integrity issues, noncompliance incidents, poorly developed process control strategies, and a lack of visibility when it comes to the qualification status of equipment. All of these deficiencies increase risk.

Long cycle times:

A manual system is inherently inefficient. There are constant delays and errors caused by paper-based validation documents and manual protocol execution. These inefficiencies lead to longer cycle times and delayed production.

Slow turnarounds:

In a paper-based system, batch number identification for performance qualification must be done manually. Also, control charts and statistical reports for annual product reviews must be prepared by hand. Automation helps sustain compliance by simplifying these processes.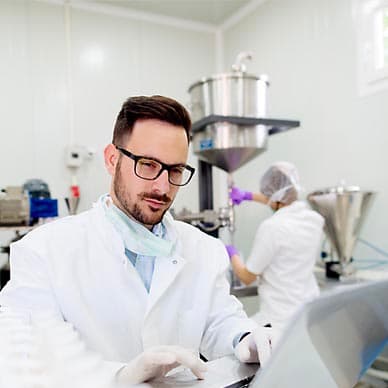 Benefits of Digitizing Your Process Validation Efforts
Complete, compliant system: ValGenesis offers users a lifecycle approach to process validation in compliance with 21 CFR Part 11, Annex 11 and ALCOA data integrity principles. The solution also complies with the FDA Guidance for Industry: Process Validation: General Principles and Practices (2011) and enables cGMP regulations for validating pharmaceutical (drug) manufacturing processes to meet all the attributes they are intended to possess: 21 CFR 211.100(a) and 211.110(a).
Holistic validation management: The solution is tightly coupled with other ValGenesis solutions, including analytical method validation, cleaning validation, and equipment and instrument validation, for a holistic approach to validation management.
Risk-based approach: Using risk assessment models, our VLMS helps you conduct a risk assessment and mitigation plan for process design, parameters and attributes (e.g., CMA, CPP and CQA). The risk assessment approach is also used to identify the number of batches to be taken as part of process performance qualification (PPQ) with required justification and approvals.
Increased data integrity: Our VLMS dynamically collects the critical control points (CCPs), as per the predefined schedules, and updates batch records to eliminate human error and provide a higher degree of data integrity.
100% paperless: With ValGenesis, all validation deliverables are created, reviewed and approved electronically, entirely eliminating paper from the validation process.
Process validation master plan: Our process validation master plan drives all stages of process validation and enforces the required studies and deliverables at every stage with required dependencies between studies and deliverables.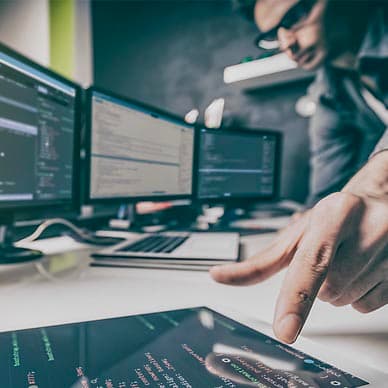 Improve Process Validation with These Unique Features
With ValGenesis VLMS maintaining your organization's process validation efforts, you'll enjoy a host of robust features and functions, including:
Assessments powered by decision-tree logic
Real-time information on the validation status of your products
Applied critical thinking with procedural risk assessments at system and functional requirements levels
Automatic task notification, schedules, and nudging features with email
Integrated close-looped process validation lifecycle management
Controlled template management and approval
Workflow management
Automated trace matrix generation
Real-time collaboration with remote and distributed teams
21 CFR Part 11-compliant features like time-stamped audit trails, reporting, and electronic signature capabilities
Ready to join the digital validation revolution?
Avoid process disruptions in your manufacturing network with our risk-based, end-to-end solution.
"We reduced cycle time more than 50% and gained data integrity in our validation process."
"Validation-related observations dropped 90% after implementation."
"We can easily manage validation deliverables and change requests across global sites with full data integrity."
Fill out the form to request a demonstration of the ValGenesis VLMS.