Cleaning Validation Software That Accelerates GMP Compliance
Meet regulatory requirements and validate process equipment faster.
If you're producing regulated products, good cleaning practices are absolutely critical to your manufacturing process. Inadequate cleaning of contact surfaces, packaging, and equipment can contaminate products, leading to production delays, product waste, and costly regulatory sanctions that can damage your brand and bottom line. In fact, deficiencies in cleaning and their validation protocols are among the most common FDA Form 483 observations—and have been for more than a decade.
To prevent contamination, you must document and scientifically demonstrate that your cleaning methods are effective enough to consistently remove residue without leaving contaminants that could compromise product and patient safety. A compliant cleaning validation program requires nonstop vigilance, which is why it's one of the most time-consuming processes in manufacturing.
What Are the Challenges of Paper-based Cleaning Validation?
Most companies still rely on paper and manual processes to manage their cleaning validation requirements, but paper-based validation is rife with challenges.
Lost productivity: Paper-based validation is a major drain on resources, both in time money. It's time-consuming to physically create, route, store and track paperwork. Staff is pulled from important, value-added activities to perform low-value, repetitive tasks easily automated.
Lack of transparency: Paper-based cleaning processes are inefficient and often lead to the compartmentalization or siloing of information within departments or with individuals. This prevents a unified view of data generated over the product and process lifecycles. Without an integrated data set, information integrity, process efficiency and trust within the organization dwindles.
Error-prone: Paper-based documentation of cleaning validation and the execution of validation protocols are prone to human error. Paper is easy to lose or misplace. The time required to correct mistakes and recreate documents can cause significant production delays.
Disconnected processes: Data from cleaning validation is needed in other validation programs such as process validation and equipment validation. These processes are likely to be disconnected in a manual or hybrid (i.e., half paper, half electronic) system. This disconnect compromises the accuracy and thoroughness of your documentation, both of which are critical to compliance.
Poor audit trails: Related calculations, such as maximum safe surface residue (MSSR) and health-based exposure limits (HBEL), as well as worst-case identification, are generally carried out in spreadsheets, which may not be easy to access during audits. Having limited access to vital records and documents can compromise data integrity and increase your compliance risk.
High regulatory expectations: Cleaning validation is a global regulatory requirement and part of good manufacturing practices (GMP), yet many life sciences manufacturers struggle to establish and maintain an adequate cleaning validation program. FDA inspection statistics indicate that cleaning validation-related observations consistently land in the Agency's top ten 483 findings.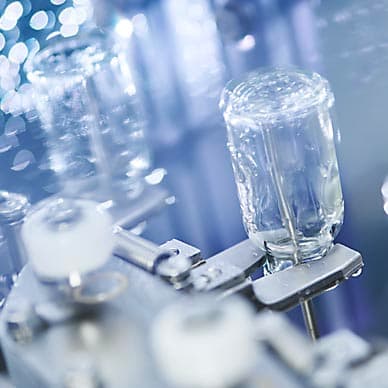 Cleaning Validation Resources
The Benefits of Digitizing Cleaning Validation
A digitized cleaning validation solution is possible with the ValGenesis Validation Lifecycle Management System (VLMS), a cloud-based platform designed to address and simplify all areas of a life sciences company's complex validation needs—including process validation, equipment, and instruments validation, and more. With the ValGenesis VLMS maintaining your organization's cleaning validation processes, you'll experience significant benefits:
Complete cleaning validation management: ValGenesis automates the cleaning validation lifecycle by integrating all stages of cleaning validation, from design and development to validation to continuous monitoring.
Connected processes: Our VLMS seamlessly integrates with complementary solutions such as our process validation solution and equipment and instrument validation solution. Additionally, lab instruments and equipment can be easily integrated to provide real-time capturing of sample test results from laboratory instruments and cleaning process parameters from equipment into the cleaning validation protocols. Connected processes allow for more accurate tracking of changes and approvals.
Increased regulatory compliance: Our solution dynamically creates the process equipment train (PET) and equipment grouping using product, equipment, and manufacturing master data creating a complete audit trail that complies with regulatory requirements.
Risk-based approach: With ValGenesis, you can perform risk assessments at the equipment, drug product, cleaning process, and cleaning procedure levels. The solution automatically calculates the risk score for a product and identifies the worst-case molecule based on a customer-defined risk assessment process.
Increased productivity: In a manual system, highly skilled employees are forced to spend a significant amount of time shuffling paper. When you digitize your cleaning validation efforts, employees can focus on more critical tasks.
Real-time visibility: With ValGenesis, all validation deliverables are electronically created, reviewed, and approved. Eliminating paper from the validation process dramatically increases visibility and provides you with real-time validation status information.
Mobile access: Our solution allows you to access critical documents, complete pending tasks, and collect vital data using your tablet or smartphone, extending the benefits of an automated system across multiple sites, anywhere in your organization.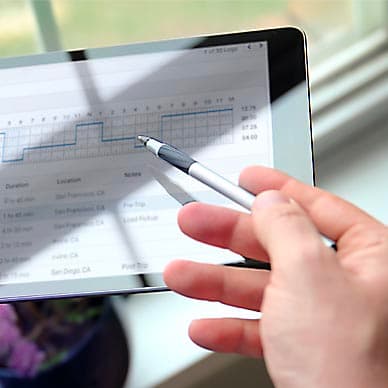 Improve Your Cleaning Validation Methods with these Unique Features
Many life sciences companies are beginning to realize the cost and time savings of digitizing their cleaning validation efforts with ValGenesis' feature-rich cleaning validation solution. Features include:
Validation master plan driven by application tools such as decision trees, frameworks, templates, and dynamic trace matrices
Electronic execution of cleaning log/batch records
Automatic creation of process equipment train (PET) and equipment grouping
Automatic trend analysis as part of annual product quality reports
Automatic calculation of maximum allowable carryover (MACO), total equipment contact surface area, and residual limits for worst-case vs. non-worst-case products
Integrated close-looped cleaning validation lifecycle management with change control
Electronic protocol execution
21 CFR Part 11-compliant features like time-stamped audit trails, reporting, and electronic signature capabilities
Ready to join the digital validation revolution?
Be confident your products meet regulatory, quality, and safety standards with our 100% paperless cleaning validation solution.
"We reduced cycle time more than 50% and gained data integrity in our validation process."
"Validation-related observations dropped 90% after implementation."
"We can easily manage validation deliverables and change requests across global sites with full data integrity."
Fill out the form to request a demonstration of ValGenesis VLMS.