In this blog post we will talk about the performance Risk Management of Sterilising Filtration. Do you want to know more? Keep on reading!
The Problem on Sterilising Filtration Risk Assessment
In 2017, the Parenteral Drug Association (PDA) and the BioPhorum formed a consortium with a mission. That mission was to fill existing gaps in Sterile Filtration scientific data and improve the decision-making process in the establishment of QRM strategies applied to this topic. The expected outcome? The establishment of a set of key points to be considered for risks associated with sterilising filtration.
Why is it important, you ask?
Because there is a close relationship between sterility and patient safety. And, as such, we need to have a complete understanding of the quality risks associated with the sterilising filtration. And then we need to put them into practice.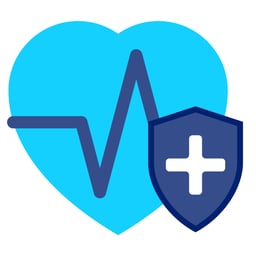 Let's Start by Having a Quick Context
First, you need to establish the different possible scopes for the different types of risk assessments.
In order to do that, you need to map out the relevant unit operations and the process steps. You can base that map on:
The different types of filters available in the market;
Any filtration schemes that can be applied to the manufacturing process;
The sterilising filtration process itself.
Once you complete the aforementioned mapping, we suggest two alternative approaches based on two different risk questions:
What Risks may Lead to the Failure of a Filter and/or Filter Assembly to Successfully Sterilise Product?
For this kind of risks, our suggested approach is to work with a Fault Tree Analysis (FTA) tool.
FTA is key for this analysis. It allows you to fully map all causal pathways involved with the process steps over the filtration value stream.
Don't forget to consider even the most basic steps! The FTA pathways will help you find the root causes for each analysed branch.
Taking this approach delivers a holistic application of multiple preventive and detective controls. Because of that, it's possible to achieve maximum risk mitigation and keep the risks at an acceptable level.
What are the Risks Associated With Sterilising Filtration Process Itself?
For this kind of risks, we recommend using a FMEA.
The FMEA enables you to perform a quantitative analysis that can account for an overall risk number. Then, the risk number is built on an assessment of severity, probability of occurrence and the potential for fault detection.
Like with the previous approach, start by identifying all the failure modes using process maps. For each failure mode don't forget to:
Document all the potential causes and effects;
Account for the preventive and detective controls in place;
Evaluate the RPN values to assess the effectiveness of the proposed control.
If you follow these steps, you should obtain a robust control strategy!
So, What can you Expect With this Approach?
These two approaches will help you set the standard for the preferred processes first. At the same time, you will assure a robust risk management of sterilising filtration processes.
But more than that! The resulting control strategies will ensure process control and guarantee the overall patient safety.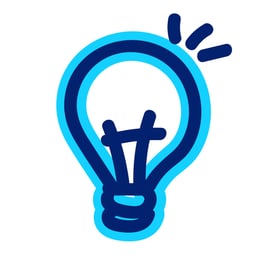 This Process can be Easier Than you Think!
We know that all the risk management steps can be difficult and time-consuming. For that reason, we recommend that you should use a Risk Management Platform.
A risk management platform will help you map your entire process using the Process Mapping tool and use that information to drive either your FTA or FMEA exercises.
Since these tools promote a collaborative and an integrated approach, it's possible to build and compare control strategies which are based on different processes and product knowledge.
iRISK™: Risk Management is a next generation Risk Management platform that supports your Quality Risk Management processes and make them smoother. Take a look here!
Talk to us
We have decades of experience working with Quality Risk Process Optimisation.
If you think that you could be doing more with your Sterilising Filtration Risk Assessment, check out our services!
More on Risk Management Process Optimisation
If you're curious about how do we work with Quality Risk Management Process Optimisation, you can check this other blog entry of ours.