ValGenesis Blog
Latest Trends in Paperless Validation in the Pharma, Biotech and Medical Devices Industry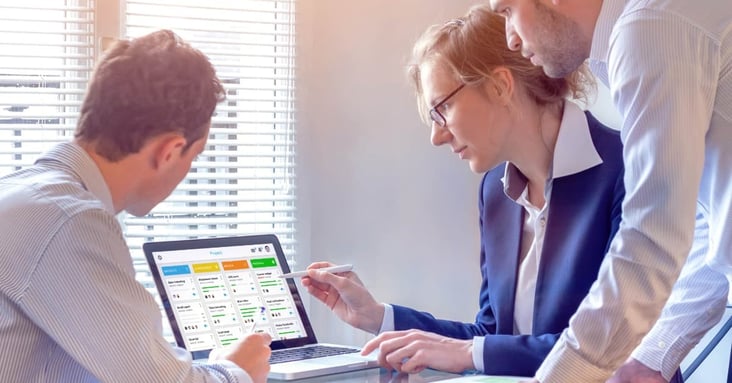 When paperless validation systems were introduced into the industry, they provided standard document management and electronic execution capabilities. These basic functions enabled companies to electronically review, approve and execute validation lifecycle documentation, including protocols. Absent from these early systems were full automation, workflows, and integration with change management. This is quickly changing.
Technology Innovations Changing Validation
Over the past ten years, digitized validation technology has matured beyond just document management and electronic execution. New functionalities include:
Templates for various document deliverables to help enforce compliance
Instant, digital workflows for review and approval of various processes and documents
Pre-built risk models to perform system-level and requirement-level risk assessments
Project management with required quality gate checks
Forms to capture and manage data in a natively digital manner
Decision trees to enforce consistencies and standardization
Protocol definition and development
Schedules to manage periodic re-validation and re-verification
Change control workflows to manage system-level and requirement-level changes
Although "paperless" technology has been available for over ten years, the industry has been slow to adopt and take advantage of it. However, the in-person dynamic of the entire discipline is changing, and the industry is now keenly looking at digitized validation systems to overcome the inefficiencies of paper-based processes and facilitate collaboration between distributed and remote teams. On-site audits and inspections have become harder. Virtual collaboration is a necessity.
In the next ten years, technology will further integrate with manufacturing execution systems (MES), process control, laboratory information management systems (LIMS), and other electronic systems widely used by life sciences companies by leveraging cutting-edge technologies like the Internet of Things (IoT), artificial intelligence (AI) and augmented reality (AR) to fully automate the entire validation lifecycle process.
Augmented Reality in Digital Validation
The validation lifecycle management system (VLMS) from ValGenesis already supports augmented reality (AR) for remote and hands-free validation.
Remote and hands-free validation will improve efficiency, data integrity governance, and compliance in the corporate validation process. It will also ease and simplify the task of validation by putting it into the context of the work itself.
For example, during validation and qualification in cleanrooms and aseptic manufacturing facilities, engineers can instantly access and view work instructions, schematics, and protocol test steps with a simple voice command to a wearable AR device. Protocol details can be captured simply by dictating results. Objective evidence, such as photos and videos, can be added with intuitive voice commands. These results will be securely recorded in real-time as part of a validation process fully compliant with FDA 21 CFR Part 11 and Annex 11 requirements.
In addition, the on-demand remote assistance functionality allows validation subject matter experts (SMEs) to quickly pull in a colleague or supervisor when their expertise is required. This includes on-demand video calls, real-time chats, and even the ability to share images that can include annotated markups from the expert. Learn more about ValGenesis' AR-Driven Hands-Free Validation Solution, the first and only one of its kind.
Internet of Things (IoT)
Internet of Things (IoT) technology is increasingly critical in pharmaceutical and biotech manufacturing, where suboptimal environmental conditions often lead to noncompliance. Pharma IoT establishes transparency in drug manufacturing, storage, and logistics by enabling multiple sensors to monitor environmental indicators — temperature, humidity, radiation, and light — in real time. Digitizing manufacturing facilities with a solution like ValGenesis VConnect can automate data collection through monitoring devices that provide empirical evidence for validation processes and alerts for out-of-specification limits.
Agile Methodology in Life Sciences
Agile methodology in the life sciences industry is moving center stage, replacing the traditional Waterfall method. Agile is proving cost-effective and does not deviate from the regulatory framework.
Agile methodology has a clear focus on agility, continuous development, and product quality integrity. Its inherent flexibility and customer-centricity speed product delivery, promote teamwork and accountability, and encourages business and IT work collaboration. More importantly, they enable requirement changes at any time.
The technology driving life sciences is always changing. Continual improvement is necessary to be competitive in our highly regulated industry. We've evolved to an experience economy where the need to reduce errors and costs while increasing attention and productivity puts tremendous pressure on companies. Technological solutions that ease this tension are essential.
Summary
Augmented reality (AR), IoT, and Agile methodology are three technology trends transforming digital validation in the life sciences.
---
---
Author
ValGenesis Communications, +1 510-445-0505 Ex.1026. Althea is a corporate marketing communications professional with experience in brand management and in developing communication strategies across channels.