Exclusive Event

Join us for a one-day special event to explore advances in quality risk management, computer software assurance, and cutting-edge technology like AI. This is a free, in-person event for GxP professionals.
9.15 a.m. - 4.15 p.m.
(includes a networking lunch)
@ Open Biopharma in Carlsbad, CA
Request a Seat
This is an in-person event and seating is limited.
9:15 AM

Welcome and Opening Remarks

9:30 AM

Implementing Digital Test Tracking – Saving On Signatures

Dexcom has successfully replaced burdensome legacy paper-based QA review and approval using wet signatures with a digital process. This presentation will cover migrating from a paper-based system to digital with a focus on the business justifications, overcoming challenges, and the results delivered by the initiative.

Manager Software Systems Engineering
Dexcom

10:15 AM

Diving Into the Nexus of Life Sciences and Next-Gen AI

For life sciences, cyber, physical and biological technological advancements has made guided human therapeutics viable. But what if AI got ahold of it? Could ChatGPT generate protocols and run tests? Could an AI image generator produce objective evidence to support a regulatory filing? What about algorithms in Software as Medical Device (SaMD)? We'll explore what's real, what's artificial, and what matters.

Senior Director Product Marketing
ValGenesis

11:00 AM

Transitioning from a Paper-based Protocol Process to Digital (and Then Came COVID19 …)

Once upon a time, Ultradent worked with paper-based CSV protocols and processes. As the company grew, the validation team couldn't keep up. The time had come to go digital and get automated. And then came COVID19. Without a digital process, the software validation work would have stopped. During the first month of working from home, we pivoted to remotely train users on ValGenesis VLMS and keep moving forward. Or, as our CEO would say, "Onward and Upward".

IT Computer Systems Validation Manager & ITIL Change Manager
Ultradent

11:45 AM

Networking Lunch

1:00 PM

Data-Driven Risk Management: a Practical Approach to Minimize Subjectivity

ICH Q9(R1) introduced the need to manage and minimize subjectivity in risk management to enhance scientifically sound, risk-based decision making. In this presentation, we'll explore a practical approach in the context of a production process risk management.

Senior Consultant
ValGenesis

1:45 PM

Building a Modern Biotech Company: The Advantages of a Digital-First Approach

Theragent, Inc. is a Cell and Gene Therapy CDMO focused on advancing next-generation cancer and rare disease treatments. Adopting a digital-first approach as a startup strategic objective, Theragent has eliminated all paper-processes which includes an electronic validation platform to reduce errors and gain efficiencies as a Pharma 4.0-ready connected plant. Join us to learn about the benefits of a digital-first approach and why it's critical for any organization, especially startups, as part of managing resources efficiently.

Principal Validation Engineer
Theragent, Inc.

Senior Validation Engineer
Theragent, Inc.

2:30 PM

Digitization of CSV: How Can You Get Ahead of the Curve and Implement CSA?

In this in-depth session, we'll cover computer software assurance (CSA) and why it is so important to life sciences. You'll learn the key differences between CSA and CSV as well as the key considerations to digitize your CSA and CSV processes.

Director, KPMG Life Sciences Solutions Practice
KPMG

3:15 PM

GxP 4.0 and the Power of Manufacturing Intelligence

Get an inside look at the ValGenesis product portfolio built to deliver comprehensive manufacturing intelligence to support your digital transformation initiatives.

Enterprise Account Executive
ValGenesis

4:00 PM

Closing Remarks
Open Biopharma Research and Training Institute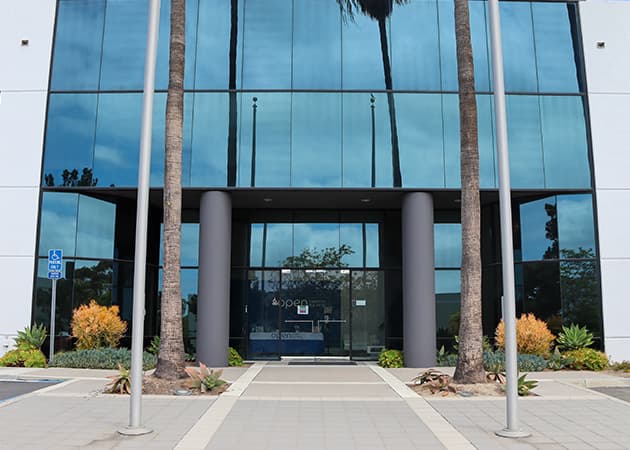 1958 Kellogg Avenue
Carlsbad, CA
92008
United States
Networking opportunity with your peers
Learn how CSA flips the paradigm of validation
Discuss how the Pharma 4.0 framework affects risk management
See how to achieve a state of readiness and maturity that drives the manufacturing vision of the future in keeping with Pharma 4.0