ValGenesis
e-Logbook:

100% electronic logbooks, purpose-built for life sciences.

ValGenesis e-Logbook is a web-based digital logbook application that fully replaces traditional paper-based logbooks for equipment usage, cleaning, calibration, preventive maintenance, stability schedule, quality control, and more. Eliminate data entry errors and reduce risk by capturing log data right in the lab, manufacturing floor, cleanroom and beyond — with or without internet access. Any log. Anywhere. All of the time.
Precision data entry,
unprecedented insight.
Enforce standardization and defendable data with customizable forms that precisely match your log requirements. Gain a holistic view of all logs with the ability to compile and analyze entries across all logbooks, opening unprecedented insight into the heart of your GMP environment.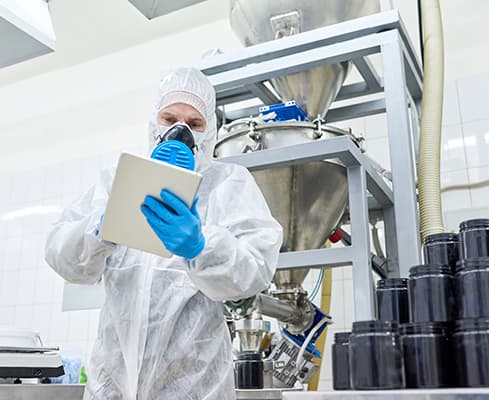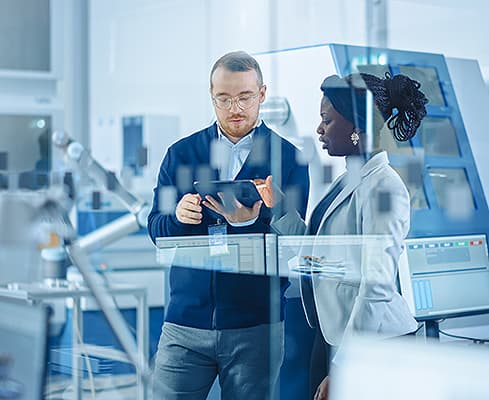 Predefined forms,
controlled calculations.
Deploy with speed and confidence with a library of 100+ pre-defined, customizable log forms. In addition, use pre-defined calculation formulas as controls during execution and avoid the validation pitfalls of spreadsheet files, which can be a red flag for auditors.
Secure, inspection-ready
logbook records.
Maintain persistent inspection-readiness with 100% digital records backed by time-stamped audit trails and electronic signatures that can be collated instantly for review. Eliminate stacks of paper — plus the headaches of version control, printing, storage, shipping and retrieval.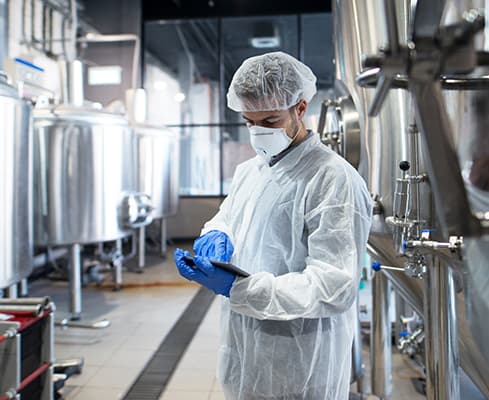 Designed for the strictest cleanrooms.
Reduce particle contamination from paper and laptop keyboards with tablet-based electronic logbooks that work even in offline mode. Capture equipment, temperature, humidity, total organic compounds and more to support your aseptic processes.
How to Manage Logbooks Electronically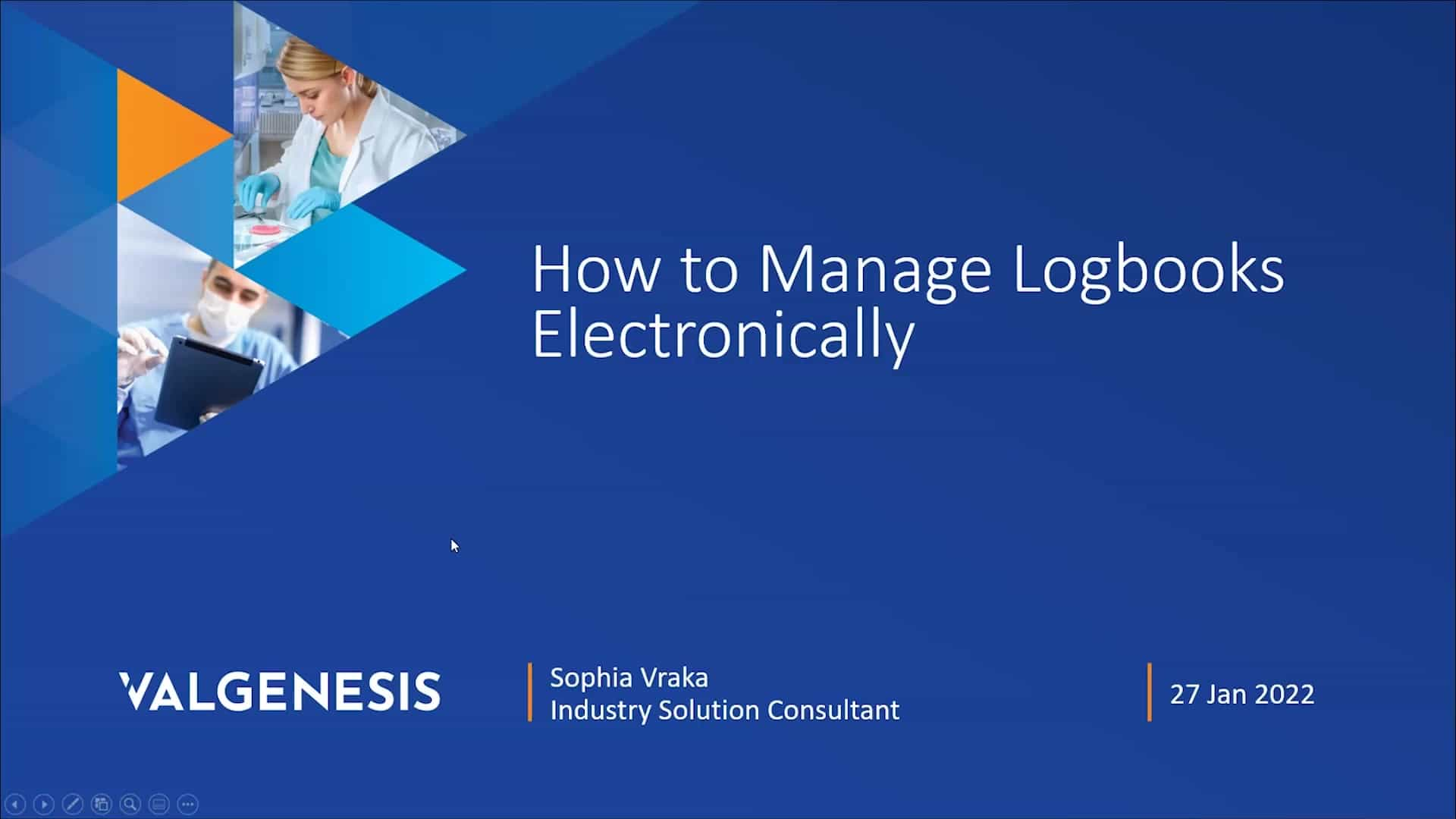 Discover how to transform paper-based equipment logs into digital logbooks that reduce manual steps, force standardization and function even in offline mode.
Presented by:
Sophia Vraka
Senior Solutions Engineer.
Watch Instantly
ValGenesis e-Logbook: Frequently Asked Questions
Which devices are supported by ValGenesis e-Logbook?
ValGenesis e-Logbook is a browser-based cloud application that supports Windows, Mac, and other platforms. The offline app is available for iOS, Android and Windows tablet devices.
Is the forms designer flexible?
Yes. First, it supports the field types necessary to enforce data standardization: radio buttons, checkboxes, textual input, date selectors, dropdowns, picture uploads and more. Forms are fully customizable in a WYSIWYG editor so they can mimic converted paper forms or support precise ordering of capture. Finally, you can reuse and customize forms versus creating from scratch.
How does the offline functionality work?
A form intended for execution is stored locally on a mobile device then executed offline where no internet connection is available. Once a secured internet connection is guaranteed, the ValGenesis e-Logbook application will automatically upload all captured data. This is an essential feature for cleanrooms and other tightly controlled environments.
What are some examples of business rules that can be applied to an electronic logbook?
Not only can you explicitly define when and where a verification must occur, but the system can trigger log form execution automatically in a recurring pattern of months, weeks , or whatever is required. Furthermore, you can calculate results values and let the system decide if it's a pass or fail. Rules can enforce prerequisites to activities, set intervals, set task dependencies, support shift handover, and much more.
Can the system handle logbooks that are not equipment-related?
Yes. The system can handle logbooks for rooms, buildings, entries, alarms and more. You define the entity. ValGenesis e-Logbook is a holistic logbook solution for the entire site.
Can you extract the results of an analysis?
Yes. Results can be collated into a customizable logbook PDF or exported as an Excel file.
Is it possible to integrate with other systems?
Yes. ValGenesis e-Logbook can integrate with applications such as MES, QMS, ERP and more to collect related log records. SAP, ServiceNow and LabWare are commonly requested. It can also integrate with the full ValGenesis VLMS.