ValGenesis Blog
Define Your Destiny: GMP Equipment & Instrument Validation for 21 CFR Part 11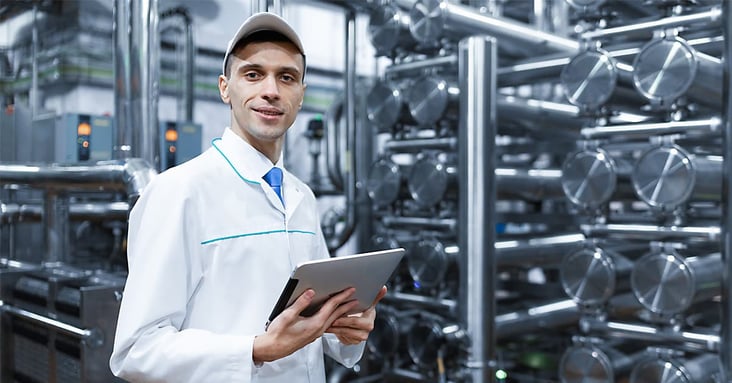 Much has been written about validating equipment, instruments, and computer systems. Add articles written about 21 CFR Part 11 to the pile and you become engulfed in a titlewave of information. But one thing that's often overlooked is the need to define key terms first, and then assign responsibility based upon a clear understanding of the terms you've just defined.
You can start out with standard definitions and then refine them to meet your own organization's specific meaning. For example, International Society of Pharmaceutical Engineers (ISPE) has already defined the terms just mentioned:
Equipment
Apparatus used to conduct the required process or test.
Instrument
Device or devices used to carry out a measurement.
Computer Related System
Computerized system plus its operating environment.
These definitions appear straightforward. However, the destinctions are not always clear. For example, equipment and instruments have computers. An instrument can be used to conduct a test. Equipment can carry out a measurement. You won't be able to establish one definition for each term that answers every situation that can arise. You can establish a clear understanding that addresses the majority of situations that arise in your organization.
With terms clearly defined, you can determine which function will be responsible for a given item. Where it is still not clear then you can make a decision given a unique piece of equipment, instrument, or computer system, and then assign responsibility accordingly.With definitions clarified, and functions identified, you can now beging developing procedures. Here it is important to understand the intent of 21 CFR Part 11's intention behind validation. The purpose of validation is to ensure:
Accuracy
Reliability
Consistent intended performance
Ability to discern invalid or altered records
The next thing you need to determine is when something needs to be validated. Regulation stipulates that a computer system must be validated when it is used to provide information to a regulatory body, or meet requirements for a regulatory body. Clarifying this requirement will not only save a lot of time, but it will also ensure you're compliant. Furthermore, it will help you prevent validating something that may not need to be validated in the first place; or, that may only need to be validated with a minimal level of rigor. With clarity, you can assess each individual system to determine if it's in scope.
Don't underestimate how challenging it can be to define and come to agreement on key terms. Ensure you assemble the right team of subject matter experts. Make sure the team is multidisciplinary. Give them adequate time to come up with agreed upon definitions. Then communicate the definitions to all so that nobody has an alternate definition.
Believe it or not, simply defining terms up-front will save a significant amount of time and help you avoid a lot of frustration.
Summary
Much has been written about validating equipment, instruments, and computer systems. Add articles written about 21 CFR Part 11 to the pile and you become engulfed in a titlewave of information.
---
---
Author
Steve Thompson has worked in Life Sciences for over two decades in both Information Technology and Quality Assurance roles. He's a certified systems auditor and has audited hundreds of companies globally. A published author, a frequent speaker at industry conferences, on the Board as a Director for PRCSQA, Editorial Advisory Board for ISPE, and Elite Faculty member for KENX, and Adjunct Lecturer, Temple University, School of Pharmacy, RA/QA Graduate Program. He was honored with an APEX 2020 award of excellence for a peer-reviewed article he co-authored for Pharmaceutical Engineering on Blockchain. Currently, as Director Industry Solutions at ValGenesis, Steve helps Life Science organizations realize the potential benefits of advanced technologies, along with inherent risks.