ValGenesis Blog
Business Continuity Plan (BCP) for Validation Program amid a Pandemic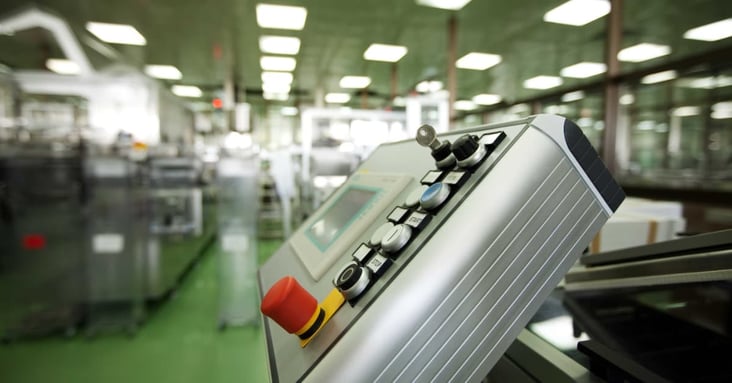 Disaster Recovery Business Continuity (DRBC)
Having a DRBC program in place, and tested, is a regulatory requirement. During an audit or inspection, the DRBC program can be assessed, with a keen eye on the lookout for a plausible range of scenarios.
You may have already seen terms like the following used as hooks to bolster observations and findings from audits or inspections:
Protection of records
Record retention
Backup and recovery (tested)
Validation
Consistent intended performance
Each of these can be directly traced to one-or-more regulations. But what are plausible scenarios?
Types of disasters
The WCPT categorizes disasters into four areas (1):
Natural:

includes immediate and secondary impacts (e.g., a fire then a flood).
Environmental:

technological or industrial accidents caused by humans, including forest fires.
Complex:

authority break-down (looting, attacks on strategic installations); includes conflicts and war.
Pandemic:

sudden onset of contagious disease, disrupting services and businesses, brings economic and social costs.
Most have covered, 1, 2, and possibly 3 in their DRBC. What about the fourth? Even if we did address all four, what about the unforeseen?
Digitalization of Validation
Digitization, synonymous with digitalization, is the process of converting text, pictures (including video), and sound into a digital form that can be processed by computer technology. Simply put, going paperless. Now, more so than ever, digitalization of Validation is critical for business continuity. There are many reasons why:
Exposure and contamination control is critical. Paper-based systems are a problem because:

Paper may be contaminated, requiring costly and laborious decontamination and sanitization.
Paper requires physical presence at a location (e.g., controlled document repository) to access records.
Paper-based systems require documents be brought into clean areas or manufacturing facilities. Physical presence increases the risk of contamination and spread.

Digitization allows remote capabilities.

For Computer System Validation (CSV), this can be performed and managed 100% remotely.
Work can be delegated to available resources, worldwide, with follow-the-sun validation, 24/7/365 if required.
Reviews and approvals can be available on-line, allowing authorized individuals the ability to work remotely (e.g., from home), efficiently and productively.
On-line, real-time collaboration can be made available.
For cleaning, equipment, and process validation, resources can be limited to the absolute minimum. Reduced traffic reduces potential contamination.
Bottom line, digitizing validation relieves organizations and individuals of the burden imposed by paper, while at the same time delivering capabilities above-and-beyond that of manual systems.
Cloud technology covers a broad range of scenarios
By leveraging cloud-computing and having a cloud-first strategy, organizations can prepare and protect themselves from virtually any scenario. If there's a catastrophe at a geographic location, a datacenter can failover to a disperse location in milliseconds, unbeknownst to the end-user. Fault tolerance can provide assurance during a system failure. Load balancing can distribute work evenly. The system can be highly available up to five-nines (99.999%) or more; in other words, downtime will only be 5.26 minutes per year.
However, it still takes qualified individuals to maintain and manage the infrastructure. Nobody is immune, but there is a difference with cloud-computing.
Layers of Defense: the cloud-computing differentiator
We hear a lot of Personal Protective Equipment (PPE) which offers layers of defense. The same is true with cloud-computing, which you can think of as Personnel Protective Systems (PPS).
Leveraging cloud-computing can provide up to three-or-more layers of defense, such as:
An organization's personnel resources
Resources from the software provider
Resources from the hosting facility
In the event of a disaster you can exercise options with cloud-computing. If your team isn't fully staffed, for whatever reason, you may rely upon the software provider and their team of professionals, then revert to normal business operations.
There's Hope
The life science industry offers hope. We're the industry that can deliver the vaccine. We're the industry that makes medical devices. We must keep our business and our industry moving forward.
Working together we can all make a difference.
Reference
(1) What is disaster management? World Confederation for Physical Therapy (WCPT), https://www.wcpt.org/disaster-management/what-is-disaster-management. Accessed 03-18-2020.
Summary
Digitization, synonymous with digitalization, is the process of converting text, pictures (including video), and sound into a digital form that can be processed by computer technology.
---
---
Author
Steve Thompson has worked in Life Sciences for over two decades in both Information Technology and Quality Assurance roles. He's a certified systems auditor and has audited hundreds of companies globally. A published author, a frequent speaker at industry conferences, on the Board as a Director for PRCSQA, Editorial Advisory Board for ISPE, and Elite Faculty member for KENX, and Adjunct Lecturer, Temple University, School of Pharmacy, RA/QA Graduate Program. He was honored with an APEX 2020 award of excellence for a peer-reviewed article he co-authored for Pharmaceutical Engineering on Blockchain. Currently, as Director Industry Solutions at ValGenesis, Steve helps Life Science organizations realize the potential benefits of advanced technologies, along with inherent risks.