ValGenesis Blog
Benefits of Paperless Validation System in the Cloud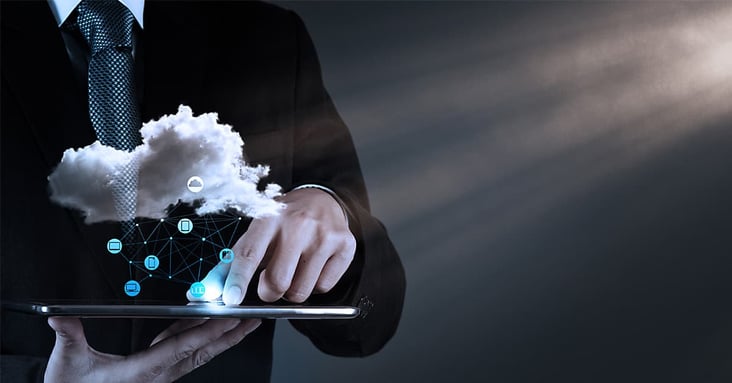 Cloud-Based Security Grounds You when Lightning Strikes
Paranoid about cloud-based computing, great! It's a good trait to have regarding computer security. However, don't assume cloud computing is less secure than a company's own network.
The cloud is probably more secure offering layers of protection with disparate teams of highly qualified professionals, one continuously monitoring the software solution, the other the cloud infrastructure. This ensures the entire solution is secure, reliable, readily available, and performing as intended (Validated).
A cloud-based solution also delivers high availability and performance with load balancing and other hardware and software technologies designed to protect (e.g., firewalls, encryption). Also, the cloud-based system is validated and you can leverage this to significantly decrease your own Validation timeline.
Weather the Storm with Inherent Cloud-Based Disaster Recovery / Business Continuity
A cloud-based paperless validation system delivers the ability to recover in the event of a disaster, therefore ensuring business continuity, and further ensuring compliance.
You're no longer concerned about a disaster at a geographic location because the cloud spans geographies. In the event of a disaster, fault-tolerance, failover, and redundant technologies instantaneously switch locations. An alternate backup site in High Availability mode is also incorporated. Instituted controls and measures deliver assurance of solution versioning, resilience, and robustness.
Mountains of Paper Evaporate into the Cloud
With a cloud-based system you can move away from dependence and the overhead burden imposed by traditional paper-based systems. Scanning, copying, printing! All of this consumes valuable resources, and this results in mountains of paper that make it difficult to find the source of truth at a location dependent site.
With a cloud-based system a validated source of truth can be accessed by all authorized users, globally. When the mountains of paper evaporate into the cloud, rest assured all available documentation can rain down upon you at the push of a button, figuratively speaking.
Follow-the-Sun Validation
Validation activities can be delegated to global teams affording you the ability to divide-and-conquer your validation initiatives. Electronic validation execution delivers immediate results to all authorized users worldwide. Additionally, real-time metrics, dashboards and reporting are instantaneously available. Furthermore, traceability matrices are automatic allowing them to be leveraged throughout the entire System Development Lifecycle (SDLC), as opposed to the traditional onerous task typically performed towards the end of the validation life-cycle using spreadsheets that are cumbersome and difficult to maintain.
Validation activities can be delegated and shared across global teams therefore shortening Validation timelines
Above are only some of the benefits of a cloud-based, paperless Validation system. Please contact us to learn more how you can leverage this technology to your benefit.
Summary
A cloud-based paperless validation system delivers the ability to recover in the event of a disaster, therefore ensuring business continuity, and further ensuring compliance.
---
Author
Steve Thompson has worked in Life Sciences for over two decades in both Information Technology and Quality Assurance roles. He's a certified systems auditor and has audited hundreds of companies globally. A published author, a frequent speaker at industry conferences, on the Board as a Director for PRCSQA, Editorial Advisory Board for ISPE, and Elite Faculty member for KENX, and Adjunct Lecturer, Temple University, School of Pharmacy, RA/QA Graduate Program. He was honored with an APEX 2020 award of excellence for a peer-reviewed article he co-authored for Pharmaceutical Engineering on Blockchain. Currently, as Director Industry Solutions at ValGenesis, Steve helps Life Science organizations realize the potential benefits of advanced technologies, along with inherent risks.